Suzanne Woynick, R.N., B.S.N., M.S.A.
House Manager
Henry Ford West Bloomfield Hospital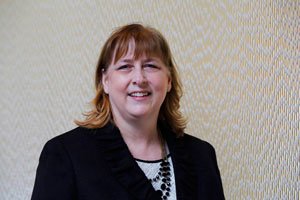 Suzanne Woynick is a RN with adult direct care experience, management and leadership experience for multiple departments and sites in academic health and hospital systems and a multi-specialty integrated physician practice organization. Suzanne attained her BSN from Oakland University and her MSA from Central Michigan University. She is a member of AONE and ASPPS.
Suzanne's selected career accomplishments in her roles as Clinical Nurse Manager over Critical Care units and Director of Clinical Operations include:
Project leader for a 16-unit, 233 bed, telemetry patient monitoring system, resulting in a projected cost savings of $10 million dollars.
Led a multi-hospital system supply team to create a reuse and reprocessing program, analyze product usage and standardize practices for seven hospitals resulting in an estimated cost savings of $570,000.
Designed and conducted training programs for adult learners from divergent healthcare backgrounds. Co-developed 9 conferences with CEU's for 150 participants.
Suzanne's current passion is to develop digital innovations to impact the quality, delivery and cost for Patients and healthcare staff.