Manager, School Health Network
Henry Ford Macomb Hospital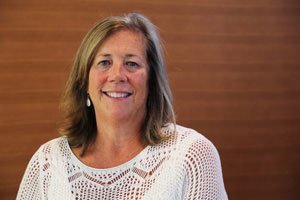 Jill Yore is a Registered Nurse with Henry Ford Health. Her current position as leader of the School Health Network at Henry Ford Macomb Hospital, allows her to work in the community with youth and families. Jill has worked for Henry Ford Health in a variety of Nursing roles for more than 30 years, starting her nursing career as a graduate nurse in the antepartum, post-partum and Newborn Nursery at the West Grand Blvd campus.
Several years ago she returned to school, obtaining her Masters in Nursing Education, allowing her to teach the next generation of nurses as an adjunct faculty member at Nursing University programs. In her current role at HFMH, she works with a talented team of Nurses, educators and a community dietician to bring health and wellness into the families of youth through work in school communities.
Much of her health promotion work is founded in the 5-2-1-0 Healthy Messaging campaign. Last year, she and a small group representing Childhood Wellness at Henry Ford Health, successfully launched the 5210 Kids! game app that imbeds healthy messages to young children in the game space.