Emily Moorhead, President, Henry Ford Jackson Hospital & Central Market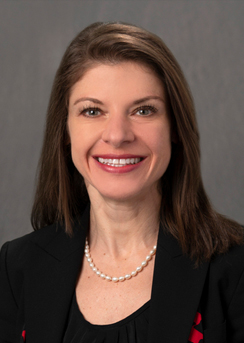 Emily joined Henry Ford Health in 2020 to serve Jackson and the surrounding communities as the Chief Operating Officer for the health system's Central Market. She is now the President of Henry Ford Jackson Hospital & Central Market.
A graduate of Michigan State University, Emily went on to complete a master's degree in business administration—with a specialty in Strategy and Organizational Development—at the University of Michigan. Since then, Emily has gained a wealth of experience in health care and senior leadership serving in the roles of chief operating officer, chief strategy officer, director of transforming operations, senior consultant of operational excellence, and regional director of the healthcare division at GE.
Emily's professional passion is providing the kind of health care that brings smiles to the faces of even the sickest patients.
Emily's Blog