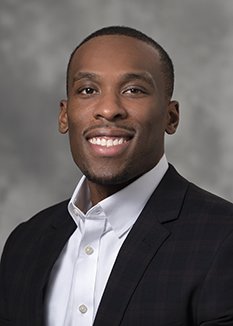 Vice President, Operations, Henry Ford Wyandotte Hospital
Antwan D. Williams joined Henry Ford Wyandotte Hospital in 2022 as Vice President of Operations.
Before serving in his current role, Antwan served as Executive Administrator for Allied Health and Support Services for Winnie Palmer Hospital for Women and Babies and the Arnold Palmer Hospital for Children at Orlando Health.
Originally from St. Petersburg, Florida, Antwan joined Orlando Health from the Geisinger Health System in Danville, Pennsylvania, where he directed numerous service line initiatives including serving as the Executive leading the systems' emergency departments across the 12-hospital campus portfolio.
Antwan earned his Bachelor of Science in business management at Florida State University and his Master's degree in health services administration at the University of Central Florida. He serves on many professional and community associations, is an author, and co-founder of The Advancement League.