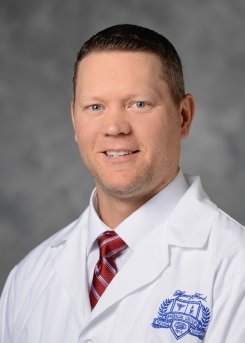 David A Betts, DC
Specialties: Chiropractor
Board Certification and Education
Education
National University of Health Sciences, IL, 2003
About Me
Dr. David Betts is a chiropractor with the
Henry Ford Center for Integrative Medicine
. He board-certified by the American Chiropractic Board for Sports Physicians and has been a practicing chiropractor for more than 15 years. He believes the key to being a good physician is listening to the patient and learning the history behind their symptoms. He enjoys analyzing the symptoms and history patients present to him, and creating an effective course of action tailored to their individual needs.
Dr. Betts sees patients of all ages to address cervical, thoracic, and lumbar spine pain with precision and care. He works with patients that have frequent headaches, extremity complaints, arthritis, and sciatica. In addition to chiropractic treatment, Dr. Betts also instructs patients on how to improve work station ergonomics, sleep habits, and implement stretching and strengthening habits in daily work life.
Dr. Betts earned bachelor degrees in Exercise Science and Human Biology. He later completed a Doctor of Chiropractic Medicine degree from the National University of Health Sciences and is certified in Manipulation-Under-Anesthesia.
Locations
Henry Ford Detroit Pistons Performance Center
690 Amsterdam Street
Detroit,
MI
48202
Henry Ford Medical Center - Pierson
131 Kercheval
Grosse Pointe Farms,
MI
48236