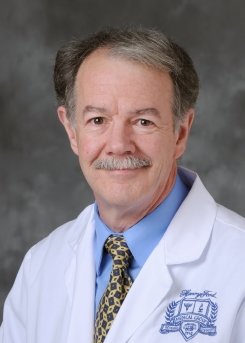 Board Certification and Education
Board Certifications
American Board of Psychiatry and Neurology - Neurology
Education
Brown University, RI, 1975
Residencies & Internships
Stanford University Hospital, Neurology, CA, 1980
Philadelphia General Hospital, Internal Medicine, PA, 1976
Fellowship
National Institute of Health, Neuro. Disorders, MD, 1983
About Me
I specialize in parkinson's disease, dystonia and tremor
Title
Movement Disorders Fellowship, Program Director
Dr. LeWitt was appointed Professor of Neurology at Wayne State University School of Medicine in 1990. A graduate of Brown University School of Medicine (and also awarded a M.Med.Sc. in Biochemical Pharmacology), his neurology residency training was at Stanford University School of Medicine. His completed fellowship training in experimental therapeutics at the National Institute of Neurological and Communicative Disorders.
Dr. LeWitt was a founding member of the Parkinson Study Group and was elected in 1998 to serve as secretary of the Movement Disorder Society. He is a member of that organization's Task Force for the Development of Rating Scales for Parkinson's Disease. Since 2003, he has been editor-in-chief of Clinical Neuropharmacology and has served on the editorial boards of Movement Disorders, Journal of Neural Transmission, Journal of Parkinson's Disease, and Translational Neurodegeneration. Dr. LeWitt has been the mentor for several movement disorder fellowship trainees and has been active in educational programs conducted by the Movement Disorder Society, the American Academy of Neurology, the European Federation of Neurological Sciences, and other organizations.
Research Interests
In addition to conducting clinical trials for Parkinson's disease and other neurological disorders, his research interests have also included animal models and biomarkers of neurological disease, pharmacokinetic analysis, and gene therapy for Parkinson's disease. He is the author of more than 300 publications in basic and clinical neuroscience. Dr. LeWitt has been a recipient or reviewer of research grants from the National Institutes of Health, the Michael J. Fox Foundation for Parkinson's Research, the National Parkinson Foundation, the U.S.-Israel Bi-National Science Foundation, and other organizations.
Philosophy
I provide state-of-the-art medical care tailored to my patient's needs along with educational and rehabilitative support. Families and friends are welcome.
Awards, Honors and Publications
Michigan Parkinson Foundation (President)
International Essential Tremor Foundation (Vice-President)
Inclusion in The Best Doctors in America (Naifeh S, Smith G, eds), Aiken (South Carolina), Woodward/White, 1994-present
Locations
1961 S Telegraph Rd
Bloomfield Twp,
MI
48302
6777 W Maple Rd
West Bloomfield,
MI
48322
Henry Ford Hospital
Henry Ford West Bloomfield Hospital