Outpatient Psychiatric Treatment
Personalized care options for mental health conditions
We understand that behavioral health care for adults and children with mental health conditions is never provided on a one-size-fits-all basis. Once you've had a thorough evaluation from one of our licensed psychiatrists or psychotherapists, we'll work with you to create a customized treatment plan that addresses your particular concerns.
Outpatient treatment options for adults, teens and children
We provide a range of outpatient therapeutic options designed around the needs of each patient. The types of outpatient care we offer vary by location and include:
To make an appointment with a behavioral health expert call: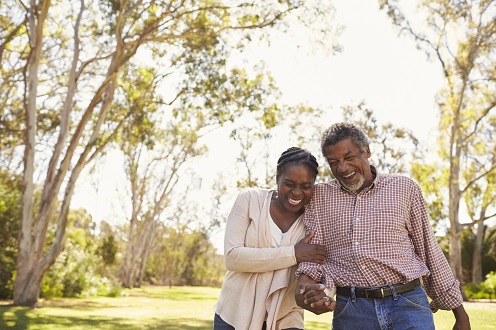 Conditions We Treat
We evaluate, diagnose, and treat the full spectrum of mental health conditions in patients of all ages.
Behavioral Health Video Visits
As a new patient, your first visit will be held in our office with one of our experienced providers. After a thorough evaluation, your therapist will recommend a treatment plan, which may include traditional in-person visits or video visits. During a video visit, you will meet with your doctor or therapist at a scheduled time through a secure video chat, much like Skype or Facetime.
There are two types of video visits:
Clinic-to-clinic telemedicine visit: Telemedicine visits are held in one of our behavioral health clinics. When you arrive for your appointment, a medical assistant will connect you with your doctor or therapist using our secure computer in a private office. Your provider is located at another clinic, but you will be able to see and speak with him or her as if you were in the same room.
MyChart video visit: If you have a busy schedule, are unable to leave the house, or have difficulty traveling to our clinic for your appointments, a MyChart video visit could be a good option for you. You can schedule a video visit with your doctor or therapist and have the appointment through your MyChart account using the camera on your mobile phone, tablet or computer. Many patients enjoy the convenience and flexibility of MyChart video visits. Talk to your provider to see if this type of care would work for you.
Are behavioral health video visits covered by insurance?
The cost of a video visit is the same as a regular behavioral health visit and is covered by some health plans. Please contact your insurance company to determine if your plan will cover this type of care. Depending on your insurance, you may be responsible for a copay or deductible.
Other forms of treatment or therapeutic tools your provider may recommend include:
Cognitive behavioral therapy

Dialectical behavioral therapy

Electroconvulsive therapy

Inpatient psychiatric care
Cognitive behavioral therapy, also known as CBT, is a therapy technique that focuses on working on your thought patterns and behaviors. We use CBT to help patients recognize their unique cognitive processes, or their thoughts, beliefs, and attitudes. Once you see how these processes influence how you think and act, we can help you change harmful patterns in how you feel and behave.
Dialectical behavioral therapy, or DBT, is an evidence-based treatment shown to be an effective treatment for patients with suicidal thoughts, self-injury or patients with borderline personality disorder. You'll work on becoming more aware of your emotions and learn how to deal with negative emotions and stress that affect your life. You'll also learn ways to improve relationships with loved ones. Our DBT team members have advanced training in this specialized therapy.
Electroconvulsive therapy, or ECT, uses small electrical currents on patients under anesthesia in a carefully controlled setting. This painless procedure has been shown to be effective for certain conditions, like catatonia and severe depression, when other treatments haven't worked. Your psychiatrist will decide if ECT can help you and provide a referral if needed.
If your condition is severe, we may recommend that you or your child enter inpatient care. This allows us to provide intensive treatment in a controlled environment, as well as give you tools to better manage your condition once you go home.
Learn about our inpatient psychiatric care options
.