Cancer Survivorship Celebration 2023
A Night Out from Cancer
The staff of Henry Ford Health cordially invite you and a guest to a Night Out from Cancer. This year's Cancer Survivorship Celebration is simply an evening to be together in-person and honor your brave journey through a cancer diagnosis. Our program will inspire you with a musical presentation from the Detroit Symphony Orchestra and Detroit Opera, and amaze you with a performance from Comedy Magician Jonathon LaChance. Before the show, enjoy light refreshments, visit the photo booth, and mingle with fellow survivors, Henry Ford Cancer staff, and local community partners.
About the event
Who: All Henry Ford Cancer survivors are invited with one guest.
When: Thursday June 1, 2023. Doors open at 6:00 pm for light refreshments and a cash bar, and the program will begin at 7:00 pm.
Where: Detroit's Orchestra Hall: 3711 Woodward Ave, Detroit, MI 48201
An RSVP is required, as space is limited. Please complete the online registration process by clicking the button below. Please RSVP by May 25, 2023.
---
About the performers
The Detroit Symphony Orchestra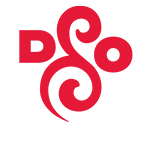 The Detroit Symphony Orchestra, America's fourth-oldest, has a history as varied and exciting as that of its hometown. The DSO has been at the center of Detroit's musical heartbeat for more than 130 years, but it has faced plenty of challenges – including finding stages to play on, nearing (and sometimes entering) bankruptcy, saving its historic concert hall from demolition, and a bitter strike.
Now, two decades into the 21st century, the DSO is spreading a forward-thinking, accessibility-first mission throughout Detroit and the world. They pride themselves on artistic excellence and commitment to the city they call home.
The Detroit Opera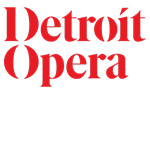 Detroit Opera (formerly Michigan Opera Theatre), one of the nation's most vibrant nonprofit arts organizations, aspires to influence the future of opera and dance with a goal of invigorating audiences through new and re-imagined productions, relevant to current times. It is creating an ambitious standard for American opera and dance that emphasizes community, accessibility, artistic risk-taking, and collaboration. Founded in 1971 by the late Dr. David DiChiera, Detroit Opera is led by President and CEO Wayne S. Brown; Yuval Sharon, Gary L. Wasserman Artistic Director; Associate Artistic Director Christine Goerke; Music Director Roberto Kalb; Artistic Advisor for Dance Jon Teeuwissen; and Board Chairman Ethan Davidson.
Jonathon LaChance
Jonathon LaChance is "not-your-father's-magician"- his impossible magic, side-splitting comedy, and audience involvement is PURE entertainment! Among his performing credits, Jonathon LaChance made magic history on the number one magic television show Penn & Teller: Fool US. His magical talents have also been seen on numerous national tv programs including Masters of Illusion, NBC Today Show, ABC, and PBS. Headlining theaters and resorts across the country with his one-man magic show called Laugh Magic LIVE! He was the winner of the Magic Close-up Classic in the Magic Capital of the World. Often Invited back by event organizers year after year, it is no surprise that Jonathon was voted "BEST magician of his family" (2 years running…). For the past several years the Magic of Jonathon LaChance has toured the country, showcasing his youthful-charm, illusions, and comedy magic.
---
Thank you to our generous sponsors
This event was made possible by the The David DiChiera Music Therapy Program, graciously sponsored by the Marvin, Betty and Joanne Danto Family Foundation, the Detroit Lions, and Carlene VanVoorhies'.