Let us take care of you, so you can take care of yours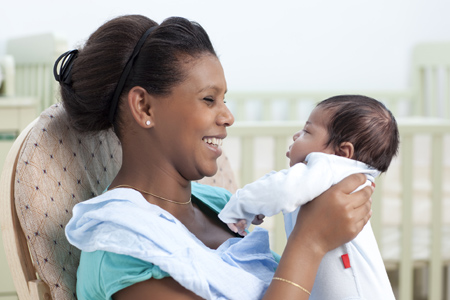 The Henry Ford Women's Heart Center is a comprehensive cardiovascular clinic focused specifically on the effects of heart disease in women. To ensure the best possible health for both you, and your child, we are pleased to offer the Postpartum Heart Program, which is aimed at identifying ongoing cardiovascular risk in women with prior pregnancy-related complications including hypertensive pregnancy disorders, gestational diabetes and severe obesity. Emerging research shows that women with one of these adverse pregnancy outcomes are at higher risk for cardiovascular events in the 10-15 years following their pregnancy. Our team of specialists is committed to addressing these risk factors and providing our clients with the tools to minimize their future cardiovascular risks.
The Postpartum Heart Program is intended for woman aged 18-40 years old who are 8-12 weeks postpartum with any one of the following pregnancy complications:
History of gestational hypertension, preeclampsia, or eclampsia
History of gestational diabetes
Body Mass Index (BMI) > 50
What to expect
The following takes place during the initial assessment:
A thorough risk assessment by a board-certified cardiologist
Risk-assessment labs or cardiovascular imaging in indicated
Small group nutrition counseling with a Henry Ford registered dietitian
Small group exercise and healthy lifestyle counseling by an RN Integrative Wellness Advocate and Certified Wellness Practitioner
The Postpartum Heart Program is billed to accepted Henry Ford Health insurance plans as a routine cardiology office visit and there are no additional charges for the initial nutrition and lifestyle counseling sessions.
To make an appointment, please call (313) 876-4540.