A Seamless Hip Replacement Keeps This Organic Farmer on The Move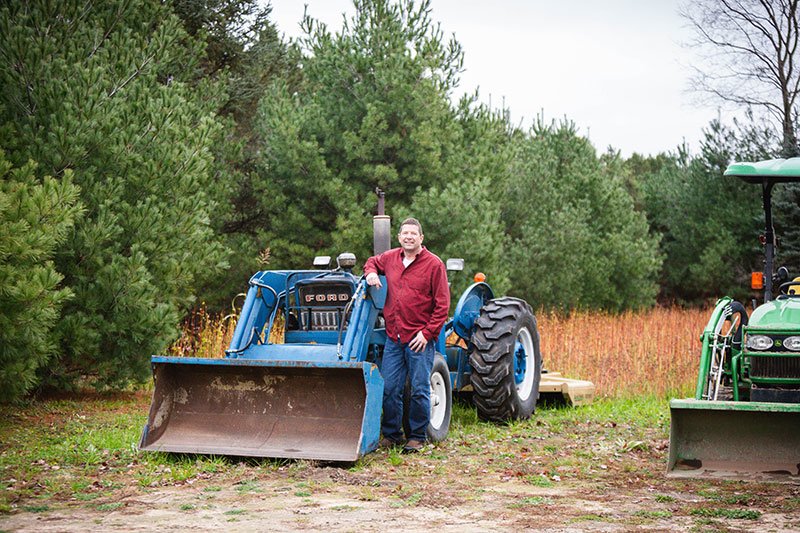 Before the COVID-19 pandemic, Glenn Golonka was a pilot living in Washington D.C. But after becoming seriously ill from COVID-19, he decided to make a life change. He relocated to his family's 80-acre farm in northern Michigan and became certified as an organic farmer.
The farm had been in his family for nearly 100 years, but it had been vacant for the last 20. Glenn renovated the cabin and carriage house, started removing trees and cleaned up the farm.
"I love to stay active — and I have a German shorthaired pointer named Fräulein who is even more active than me," Glenn says. "Older people seem to have this mindset that they shouldn't be active anymore, but that's not me. You move or you die, like a shark. If a shark stops swimming, it dies."
Glenn thinks it was this intense activity — chopping down trees, clearing out fields — that aggravated a 20-year-old hip injury. "Suddenly, it felt like an ice pick was stabbing his groin," he says. Glenn's sister, who had a hip replacement, recommended that he see Jason Davis, M.D., an orthopedic surgeon at Henry Ford West Bloomfield Hospital.
Curing Arthritis with a Hip Replacement
Dr. Davis said Glenn had severe osteoarthritis in his hip. They began with a cortisone injection, which provided temporary relief. But when it wore off a few months later, Glenn didn't hesitate to decide upon a permanent solution: surgery.
"I said, 'let's fix this so I can get on with my life.' I didn't want to live in discomfort every day," Glenn says. "Dr. Davis was a good match for me. He discussed what the hip replacement surgery would entail and possible outcomes. He explained everything objectively and let the decision be mine. He made me feel really comfortable."
Glenn would have robotic surgery, which allows implants to be placed within a fraction of a millimeter of Glenn's individual anatomy. "Robotic surgery has been shown to reduce dislocation rates and it safely allows the smallest possible incision," says Dr. Davis. "It also minimizes human error. Robots never have a bad day, so that level of quality control prevents surprises."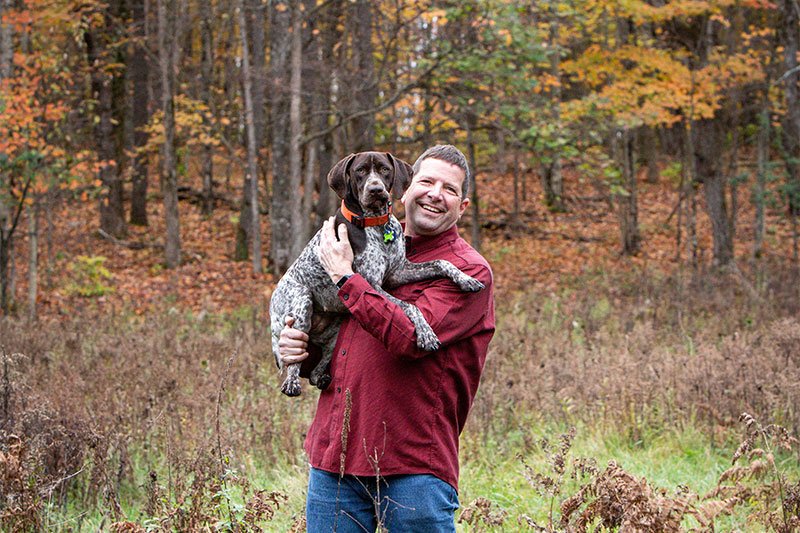 On the morning of his surgery, Glenn drove to Henry Ford West Bloomfield Hospital. After surgery, Glenn's nephew drove him home — about three and a half hours up north. But the hospital didn't leave him hanging.
"They seamlessly arranged everything: they sent a local home care nurse and an occupational therapist to check on me," Glenn says. "The next day, they came to see if I was walking okay and gave me exercises to do. I was able to shower, get dressed and answer the door when the nurse arrived—without a cane. That was 16 hours after surgery."
The drug protocol after surgery was specific and really reduced any pain Glenn felt. "The lack of pain allowed me to be more active, which I believe helped the healing," he says. "I am someone who is hesitant to take medication and stopped as soon as I could."
One week after surgery, he felt well enough to stop taking the pain medication.
"Hip replacement surgery has been called the 'surgery of the century' because it has such great outcomes," says Dr. Davis. "And improvements in anesthesia, pain control, and reproducibility have taken hip surgery to an even higher level. While not quite a tire change, these outpatient surgeries are getting people on the road in less pain than they walked in with several hours earlier."
Fully Recovered and Back on The Farm
Today, Glenn is back to his daily life — maintaining the farm and chasing after Fräulein. He credits his seamless experience at Henry Ford to a positive outlook combined with a great surgeon and team. "Had I not had a good surgeon, my experience could've been very different," Glenn says. "But the latest and greatest, combined with the best mindset, and voila. You're ready to go.
"I am someone who can be very suspicious of surgeons and their motives, but Dr. Davis was incredible. He has found something in his life that he does so well that he is passionate about, and I am so grateful that our paths crossed."