Clinic to Clinic Video Visits
Connect with a specialist at another location through secure video conference.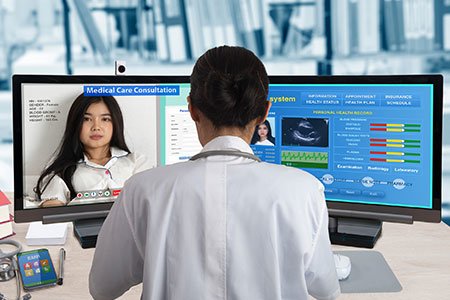 Clinic to Clinic video visits are a great option if the Henry Ford specialist you need is not available at a location near you when you need an appointment.
What do I do for a Clinic to Clinic video visit?
While scheduling your specialist appointment, ask the staff if a clinic to clinic video visit with your specialist is available at a clinic near you.
Then, similar to a regularly scheduled appointment, you will go to a local clinic near you, at the scheduled appointment time and check in. Next, you'll be shown to an exam room where a Henry Ford team member will connect you to the specialist, via secure video. Then your appointment will begin.
Ask your specialty clinic about the option of Clinic to Clinic video visits.