Denise Jones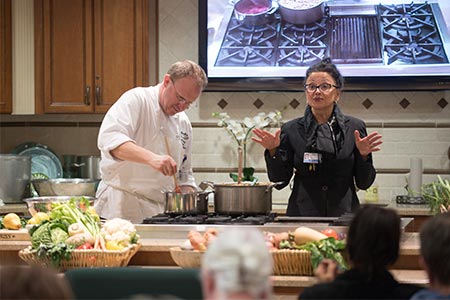 Program coordinator, Denise Jones oversees patient registration and navigation through the Metabolic Health programs. With more than 30 years of experience working with patients in lifestyle-focused programming, Denise is passionate about supporting patients in achieving their goals. She is also recreational golfer and bowler and enjoys scrapbooking.
Larissa Shain, RD
Registered Dietitian for over 30 years focusing on healthy lifestyle changes. She has experience working with diabetics, cardiac patients as well as patients with various other chronic diseases. Her love of cooking enables her to help patients prepare tasty and nutritious meals. She is an avid hiker.
Yvonne Moses, RD
Yvonne has been helping patients lose and maintain a healthy weight for over 20 years. She has been with Henry Ford's Weight Management Program for 12 years. Prior to coming to HF she ran 2 weight management programs, including Oakland University's Health Enhancement Institute for 8 years. While at Oakland University she contributed to the book 'The Good News ' and was a guest speaker on WJR's "The Secrets to Good Health" segment. She also spoke at and helped coordinate the food for the Dr. Dean Ornish weekend retreats that were hosted at the Institute. Yvonne received her Certificate of Training for Weight Management from The American Nutrition and Dietetics Association in 2014.
Eydie Reynolds, RD, MS
As a Registered Dietitian Nutritionist, Eydie has been helping people improve their health and wellness since 1985! My Master's degree is in Exercise Science with an emphasis in body composition. I am passionate about making life choices that optimize health and love exploring food culture and adventures in sport, travel and learning.
Michael Scher
Michael is an exercise physiologist that has been working at Henry Ford for 4 years. He specializes in developing exercise plans and managing life-style modifications for special populations. Michael enjoys working out, watching movies, and spending time with friends and family.