Bob and Sandy Riney Lend a Hand to Colleagues in Need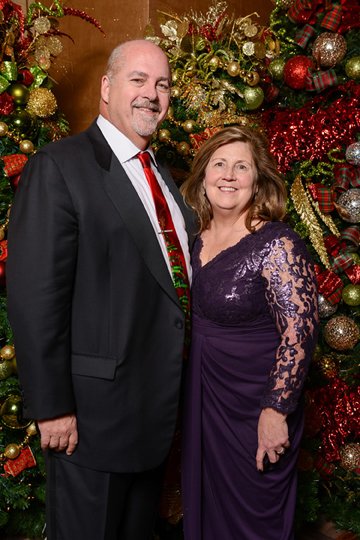 Bob Riney has held many different positions at Henry Ford Health since he began here in 1978. Over a 40-year career with Henry Ford, he's worked with everyone from physicians and nurses to administrative and security staff. Most notably, Bob met Sandy, his future wife. Today, Riney is in the leadership suite, serving as President of Healthcare Operations and Chief Operating Officer, and overseeing all hospital and service operations across the System.
"I look at how to build and retain the best teams," says Bob. "I help to create an environment that allows our team members to be their very best. At the end of the day, I assure that we have strategies that allow us to grow and to continue to reinvest in ourselves."
For Bob, investing in his team members is a professional—and personal—priority. In 2012, he and Sandy established an estate gift of $1 million to establish the Bob and Sandy Helping Hands Fund at Henry Ford Health in honor of his coworkers across the System—and to help them when times get tough. Helping Hands is significantly supported by the Rineys in addition to funds donated through the Employee and Physician Giving Campaign, and is intended for Henry Ford employees who have experienced an unexpected hardship, like a house fire or illness.
"Over the years, both Sandy and I got to know employees who were outstanding individuals who were committed to the organization and who, once in a while, had serious personal challenges in their lives," says Bob. "We felt fortunate, and so began giving to the fund ourselves as employees. Through the years we thought about giving a more significant gift that reflected our love for the organization and the people working here, and so we decided to give to the Helping Hands Fund."
Riney recalls a medical assistant who was a single mom with a great performance record. Tragically, within the same week, her car was stolen and she experienced a house fire, yet she continued to come into work and give it her all.
"I remember looking at this person and thinking, 'I don't know how you get up every day and carry on,' but she was. This person is stronger than me, I thought. She told me that one of the things that keeps her going is knowing that she has the support of her coworkers, which came from Helping Hands."
Bob and Sandy are proud that their gift not only helps employees get back on their feet, but also shows them how much Henry Ford—and their own colleagues—care about them.
"The lift these employees got from knowing that some help came from their coworkers and the place they work brought such a sense of hope and optimism to them and a feeling that they are cared for here," says Bob. "And for us the connection is so clear, because we expect a lot from our team members in caring or our patients. That's not an easy job. Being able to take care of the people who take care of others, that's one of the things that makes Henry Ford such a unique place."