Department Chairman: Paul Edwards, M.D.
Residency Program Director: David J. Goldman, M.D., M.B.A.
Residency Coordinator: Toni Haddad, C-TAGME
The Department of Ophthalmology offers 5 positions annually for our 3-year, ACGME-accredited residency program. This is in addition to a required 1 year internship in our Transitional Year program with a specifically designed ophthalmology track. Our residents utilize the latest technology and train from the highly skilled clinical staff at Henry Ford Hospital, a nationally renowned specialty care, teaching, and research institution.
We hope this brief website overview will answer many of your questions about the ophthalmology residency program at Henry Ford.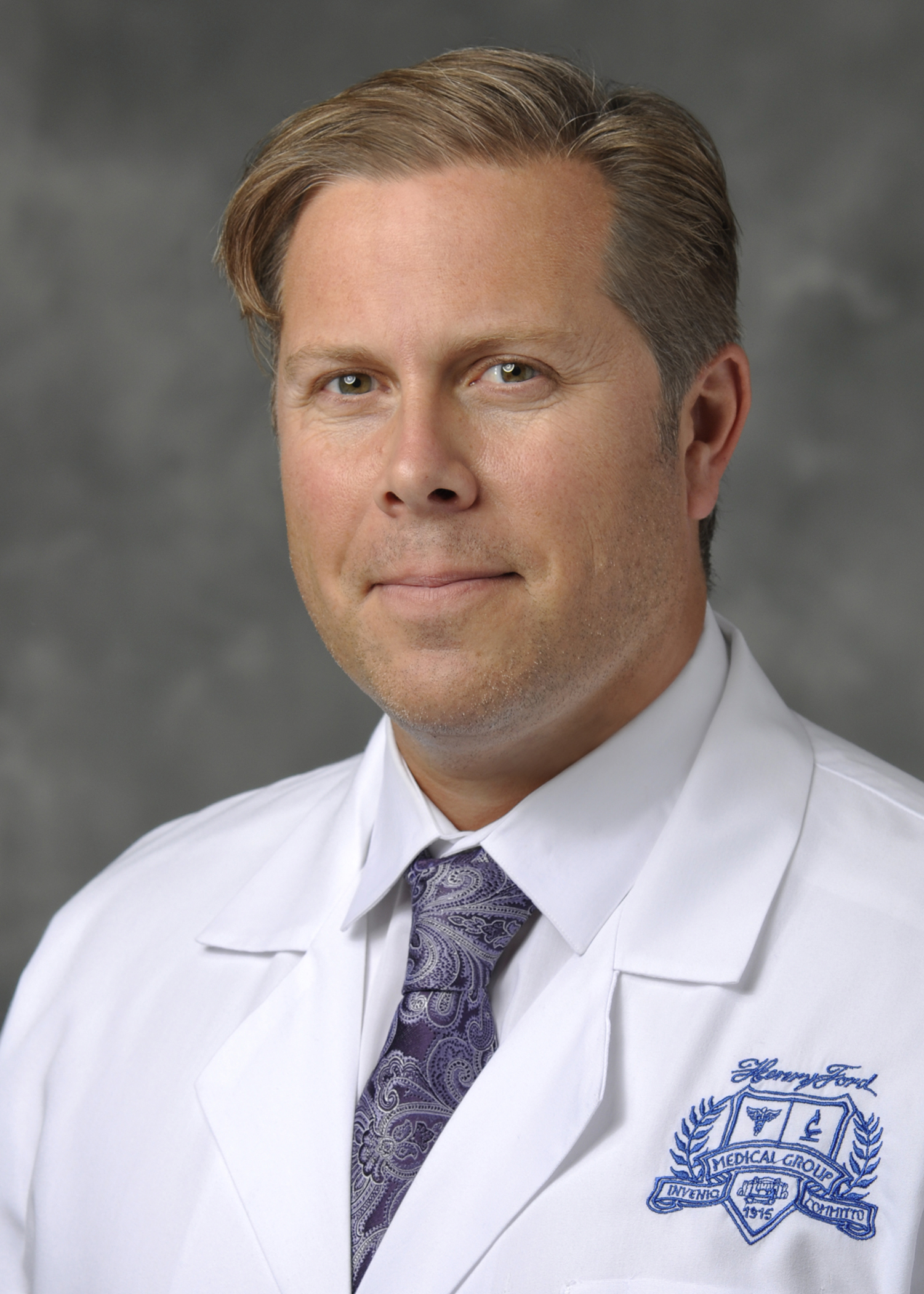 The residency program at Henry Ford Hospital is considered to be a premier training site, with extensive clinical and surgical exposure. Our residents benefit from a department that is centered around residency training. The subspecialty immersion and comprehensive exposure allow for residents to obtain competitive fellowships or enter into practice right away.
The program is well suited for a hardworking, team oriented, and versatile individual. Our location offers a diverse patient population and we receive high praise for our training facilities, resources, and commitment to resident education.
Joining our program equates to joining our family.
David J. Goldman, M.D., M.B.A.
Residency Program Director
The Department of Ophthalmology at Henry Ford Hospital has a rich tradition of excellence and innovation dating back to the founding of our Hospital by Henry Ford in 1915. Today we continue those same innovations and commitment to training our residents by providing comprehensive pathology in the patients our residents care for, unique micro-surgical skills training in computer simulation and wet labs, carefully structured didactic instruction and research.
We look forward to welcoming your visit to our program.
Paul A. Edwards, M.D.
Chairman
Mission and vision
The goal of the Henry Ford Hospital Ophthalmology Residency Program is to provide excellent training in a supportive academic environment and to ensure each graduating resident is fully competent to practice comprehensive ophthalmology, committed to lifelong learning and improvement.