The Placenta: a Diary and Fortuneteller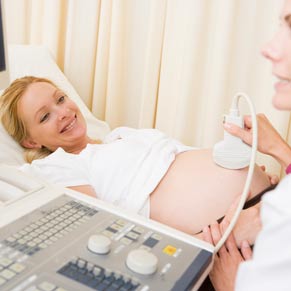 As a perinatal epidemiologist, Dr. Jennifer Straughen's research is centered on investigating how prenatal exposures influence pregnancy outcomes and later risk of disease, including preterm delivery, autism spectrum disorder, and attention deficit disorder. She is particularly interested in how the placenta mediates or adapts to the intrauterine environment and influences fetal development. Given that the placenta acts as both the physical interface between the mother and fetus and as an active endocrine and metabolic organ, it is thought to be a critical component of the developmental origins of health and disease hypothesis. Dr. Straughen has examined and published on placental measures and characteristics in relation to autism spectrum disorder and obesity in offspring. She has also has shown how the prenatal environment contributes to the risk of neurodevelopmental outcomes.
The placenta can tell us a lot about the prenatal environment, but it is typically discarded as medical waste after the child is born. Her work developing cost-effective methodology for collection of the placenta and measurement of the placental metabolome will continue the effort to glean information from the placental with the overarching goal of improving children's health outcomes.