Henry Ford Bariatric Center – Allegiance
744 W Michigan Ave Ste 101 Jackson, MI 49201
Request an Appointment
Maintaining a healthy weight is essential to your overall health and mobility. It is also important in the prevention or management of chronic conditions such as asthma arthritis, diabetes and heart failure. Yet, for some, traditional attempts at weight loss have failed to achieve long-term success and the struggle with excessive weight continues.

For many individuals who are approximately 100-plus pounds overweight, bariatric (weight-loss) surgery has been shown to improve health and quality of life. Bariatric surgery changes the amount of food your stomach can hold and the way your body absorbs calories and nutrition. When combined with a commitment to make permanent, healthy lifestyle changes, it can help you achieve long-term weight loss.

Our experienced and compassionate team of health care professionals will help you decide if bariatric surgery is the right choice for you and which treatment best fits your needs. They will also provide expertise and support during your weight-loss journey, from helping prepare for the procedure to adjusting to a healthier lifestyle after surgery.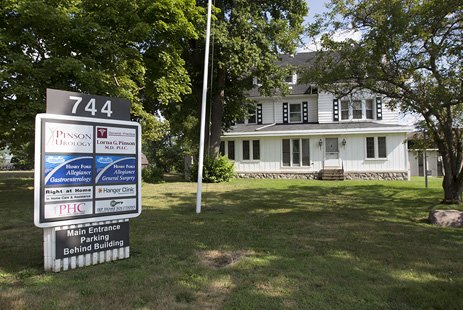 Contact Information and Hours
Phone Numbers
Hours
Monday through Friday
8 a.m. - 4 p.m.