Mark Smith, M.D., SVP & CMO, Central Market, CEO, HFAMG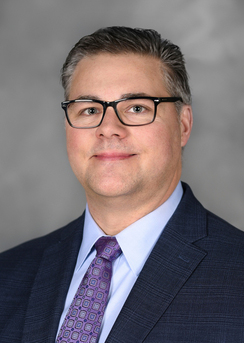 Board certified in Emergency Medicine, Mark Smith, M.D., is the Sr. Vice President and Chief Medical Officer for Henry Ford Central Market and the Chief Executive Officer of the Henry Ford Allegiance Medical Group.
Dr. Smith earned his M.D. at Wayne State University and completed a residency at the Detroit Medical Center/Wayne State University.
Dr. Smith serves on the Jackson Area Chamber of Commerce Board of Directors.