Look your best. Feel your best.
The Henry Ford Macomb Plastic Surgery team is dedicated to helping you enhance your appearance using the safest, most advanced surgical techniques available. Our primary goal is to provide excellent patient care. With over 25 years of experience serving the community, we take pride in the fact that we have "grown up" with our patients. All of our staff is board certified in their respective fields. We provide services in all aspects of cosmetic and reconstructive surgery.
From the first consultation forward, you'll receive personalized, expert care. We value our patients, and our superior satisfaction levels are a testament to our commitment to serve.
For those seeking cosmetic plastic surgery that is not covered by insurance, you will find that our prices are highly competitive, and in many cases lower than others in the area. At the same time, you can take comfort in the fact that our surgeries are performed at Henry Ford Macomb Hospital, rather than a standalone clinic, affording you access to a superior, experienced surgical support team at a hospital that is nationally ranked for quality and safety.
About your consultation
The success and safety of your procedure depends very much on your complete candidness during your consultation. You'll be asked a number of questions about your health and the outcomes you would like to achieve. Be prepared to discuss why you want the surgery, your expectations and desired outcomes, medical conditions, previous surgeries, tobacco use, drug allergies and medical treatments. Your surgeon will also evaluate your general health status and any preexisting health conditions or risk factors.
If you're interested in reconstructive or cosmetic plastic surgery, call us at (586) 263-6050
Meet our Team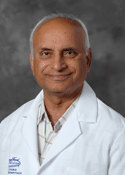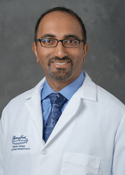 Whether it's turning back the clock, or correcting something about the appearance of your face, our physicians offer an array of procedures.

Face Lift/Neck Lift: If you would like to have more youthful appearance, you may be a candidate for a facelift which can remove the signs of aging. A facelift can remove deep wrinkles and correct the appearance of the neck.
Nose Surgery: Several of our happiest patients are those who were dissatisfied with the appearance of their noses. Often these procedures can also improve the ability of patients to breath through their noses.
Eyelid Surgery: Often patients don't realize how much their eyelids can make them appear older. Our surgeons offer both upper and lower eyelid surgery which can make you look more youthful in a natural way.
Chin Augmentation
Forehead Lift

Discuss your options and recommend a course of treatment, likely outcomes, any risks or potential complications Provide cost estimates, if you are seeking cosmetic plastic surgery that is not covered by Insurance.

Our physicians offer breast procedures both for the cosmetic as well as the reconstructive patient.

Augmentation: Our surgeons are comfortable with both saline and silicone implant breast augmentation. We tailor the position of the scars to each patient to give the best possible result.
Breast Lift: As women age, several are interested in having their breasts lifted for a more youthful appearance. Our surgeons often combine these procedures with a breast augmentation.
Breast Reduction: Several women have chronic neck and back pain from having larger breasts. These symptoms are improved by having breast reduction surgery.
Breast reconstruction: Our surgeons are experienced in all kinds of breast reconstruction after breast cancer surgery. Patients may be candidates for implant based reconstructions or for operations that utilize a patient's own tissue to create a breast.

Our physicians can remove excess tissue after weight loss from all parts of the body.

Liposuction: Sometimes a scar isn't necessary, and our patients benefit from having some excess fat removed by liposuction. Our surgeons can remove excess fat from the neck, the arms, the waist, and the thighs.
Tummy Tuck: A tummy tuck, or abdominoplasty, removes excess tissue from the abdominal area and tightens up the muscles to give our patients a better contoured waist.
Arm Lift: Particularly after having lost a large amount of weight, patients complain about the excess skin and fat hanging from their upper arms. An arm reduction removes this tissue and places the scar in an inconspicuous area.
Fat Grafting: One of the newest advancements in plastic surgery is using a patient's own fat tissue to augment another part of their body.