Losing Weight; Gaining Confidence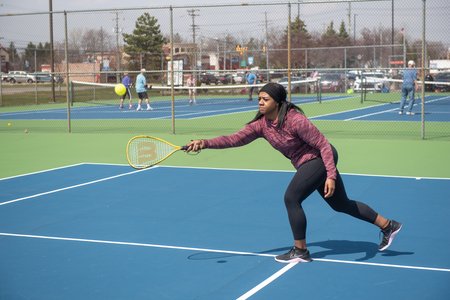 Brittany Thomas of Roseville is feeling fit and fabulous. The 25-year-old college student has made a dramatic transformation, after losing 123 pounds in 15 months. Not only has she lost weight, she's built confidence and improved her quality of life, despite a pandemic that altered her weight loss routine.
The right time to make healthy changes
Brittany tried to lose weight on her own in the past. But with the pressure of working full time and going to school, she ended up gaining most of it back.
"I started looking toward the future and I realized I don't want to bring obesity problems into a marriage or when I'm ready to have children. It complicates everything. I figured there's no easier time then now for me to lose the weight," said Brittany.
In January 2020, she started Henry Ford Weight Management Center Macomb. By July, she was halfway to her 150-pound weight loss goal.
"I'm at the lowest weight I've been in my adult life," said Brittany. "It moved so quickly. I expected it to take longer."
Sticking to the plan, despite a pandemic
Brittany is using the Healthy Solutions plan, which includes the HMR shakes, two HMR entrees and a minimum of 5 servings of vegetables and fruit daily. Brittany says she finds the meals very helpful because they take the stress out of planning what to eat for the day, leaving more time for workouts.
"The food is delicious. I came to orientation and sampled a shake and penne pasta. I was excited and surprised by how good they tasted. My favorite entrée is barbeque chicken with rice and beans. I use that for dinner every other night," said Brittany.
While many people saw the numbers on their scale go up due to stress or inactivity during the COVID-19 surge, Brittany has continued to lose weight steadily while switching to virtual support classes.
Before COVID-19, she met Saturday mornings face-to-face for a group class and individual weigh in. Now, the group class is conducted via Webex (she hasn't missed a call) and she uses her own scale for weigh ins.
"It's a wonderful group with a great sense of community. We share stories and experiences. They keep me balanced," said Brittany.
She credits accountability as a key factor to her success.
"Every time I've craved something outside of my program, I've seen Jackee's face (her health educator) and I didn't want to disappoint her more than I didn't want to disappoint myself,"
Brittany said. "Jackee has been my coach since the beginning. She is knowledgeable, experienced, relatable and she doesn't judge me. I think she gets more excited than I do to celebrate my successes!"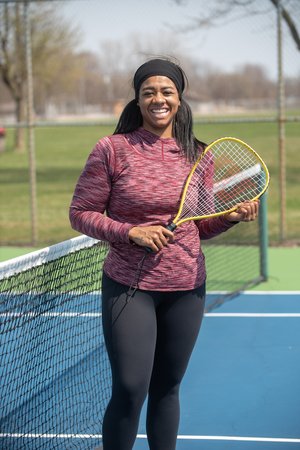 Her biggest change during the pandemic was exercise. While the Weight Management Center instructors share exercises that they demonstrate in class, it is up to each person to find what activities fit into their lifestyle.
"The gym was a source of motivation. It gave me good results, but it was closed for months," said Brittany.
Undaunted, Brittany did YouTube video workouts, a circuit that she put together herself and walked at the Fraser High School track.
Reaching Her Goals
Brittany's mom and sister have also had successful results as clients of the Weight Management Center. The family checks in with each other to help stay on track. They're all motivated to avoid diabetes, which runs in the family.
Before losing weight, Brittany mostly wore oversized hoodies, with the hood up. Now, she's having fun building a new wardrobe that helps her to look as good as she feels.
"I'm definitely more comfortable and confident. There are not the same pressures I felt in high school. I set a goal of looking totally different by the time I finish my bachelor's degree, and I've achieved it!" said Brittany.