Mike Set a Weight Loss Goal and Ran With It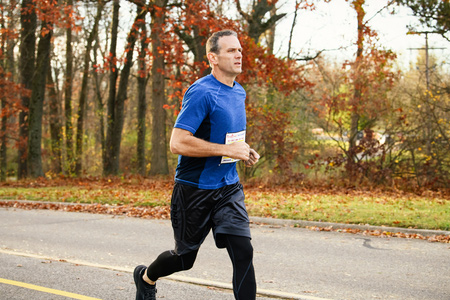 2022 was a banner year for Mike Ingalls. At 51 years old, he was 327 pounds and felt miserable. Mike started the year with type 2 diabetes, high blood pressure and high cholesterol. He knew he needed to do something about it.
Mike's primary care doctor referred him to the Henry Ford Weight Management Center. With their help, he lost 120 pounds in just nine months, which made a significant positive impact on his health.
The impact of a 120-pound weight loss
"I primarily wanted to be done with diabetes and high blood pressure. I wanted to feel better. My weight loss has brought me a lot of non-scale victories. My type 2 diabetes is completely gone. I'm off blood pressure and cholesterol-lowering medications and metformin," explained Mike.
Mike had tried just about every other diet out there, without lasting results. "The problem was that I didn't change my life. I was 'on a diet.' So, when I stopped the diet, I went back to my unhealthy habits," said Mike.
The right tools for lasting results
But in February 2022, Mike followed through and started the program at Henry Ford Weight Management Center in Clinton Township. Through classes, he learned a well-rounded approach to eating, including proper food amounts, how to read food labels, why you need nutrients, and the importance of good sleep and exercise.
He started with the Decision Free plan, which includes medical supervision. He met weekly with his health coach Josefine and nurse Pam.
"You can tell their hearts are in it for more than just a paycheck. They are so enthusiastic, and it spills over to you and makes you want to succeed," said Mike. "I felt safe and secure in the process and saw great success just by following what they asked me to do."
He also benefited from group classes with other weight loss clients, who shared their knowledge and experience, working through challenges together.
Since graduating to Phase 2 of the program, he now uses some helpful apps to keep track of what he eats each day.
A new lease on life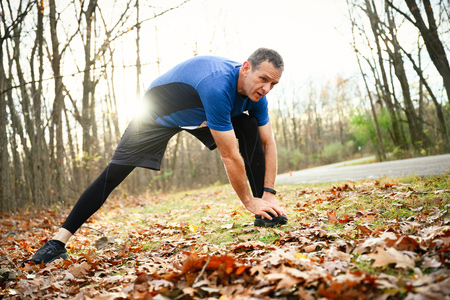 "I have a whole new outlook," shared Mike. "I carve out any opportunity I can for movement. I park far away; I take the stairs. I try to start every day with a morning walk and walk to a nearby market for lunch. I enjoy bike riding and running 5Ks and I'm at the gym 3 or 4 times a week. It's all about habits--getting rid of bad ones and forming new ones."
Mike shared that his energy level is "through the roof." He sleeps better and doesn't snore anymore. The physical activity relaxes his mind and lowers his stress level. "I have an all-around more positive attitude toward new experiences, other people and life in general."
Mike is down from a 42-inch waist to a 32-inch waist. His shirt size, which was formerly XXXL, is now medium or large.
He commented that his adult sons, ages 25 and 29, had never seen him this size. "I've been overweight for 33 years. I was 185 when I graduated high school and 235 when my first son was born. I'm 207 right now. They're amazed. I think I look 30 years younger."
According to Mike, the hardest part of the program was getting started with the physical movement. Before the weight loss, he couldn't tie his shoe without feeling out of breath, let alone climb a flight of stairs, so going for a walk was tough at first, but it got easier as time went on. Now, he can run 4 or 5 miles without heavy breathing.
Moving forward
He appreciates that the program has an exit strategy. "You're not counting points or cutting out carbs completely for the rest of your life," said Mike. "I've learned that there are no secrets or magic. This is what it is."
His success has motivated others and he's happy to share his experience with anyone who asks. His wife is ecstatic about Mike's new healthy lifestyle and has been very supportive. She's joined him in eating healthier and has lost 30 pounds herself.
Mike gives the Henry Ford program two thumbs up. "It changed my life," said Mike. "It's not a diet. It's become a habit. It's simply who I am now."