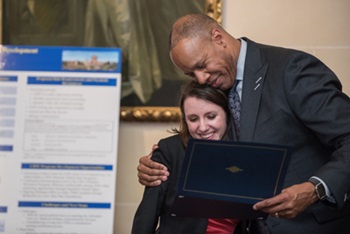 Our goal
The goal of the Henry Ford Health Administrative Fellowship Program is to attract, develop, and retain a diverse pool of administrative leadership talent in an effort to create a pipeline of future organizational leaders. We seek energetic learners with high leadership potential who display an ability to think strategically, build relationships, and innovate approaches to healthcare delivery.
Preceptors
Each fellow is assigned to a preceptor in one of the System's operating units. While the fellows are strongly encouraged to explore other areas of the health system through project work, mentoring, retreats, meetings, and other learning activities, the operating unit/preceptor structure provides a home base for each fellow and the opportunity to develop a meaningful relationship with the operating unit's leader.
Preceptors are selected based on their professional achievement, senior level position, and commitment to teaching and mentoring, which is critical to the success of the fellowship program. Each of the preceptors values the opportunity to mentor a fellow and demonstrates this through the time and energy they dedicate to holding one-on-one meetings with the fellow, seeking candid input from the fellow, guiding the fellow through his/her learning experiences, providing feedback, and helping the fellow network with other senior leaders. For the 2022-2023 cohort, operating unit and preceptor assignments were as follows:
Robert G. Riney, President and Chief Executive Officer, Henry Ford Health
Dr. Adnan Munkarah, Executive Vice President and Chief Clinical Officer, Henry Ford Health
Dr. Betty Chu, Senior Vice President and Chief Quality Officer, Henry Ford Health
Doug Ditri, Vice President and Chief Operating Officer of System Ambulatory Operations, Henry Ford Health
Program leadership
Two program leaders collaborate to support the fellows and preceptors, maintain the integrity of the program, and continually strive to advance to quality of the program and success of the fellows.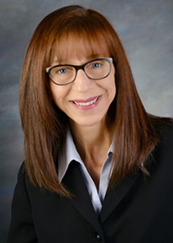 Executive Sponsor
Nina Ramsey, Senior Vice President and Chief Human Resources Officer
Program Coordinator
Jared Stone, Operations Director, Access, Cancer Service Line