Program Director's Statement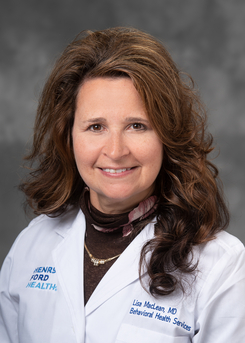 Thank you for your interest in our residency training program.
Henry Ford Hospital is a local and national leader in medical education for students, interns, residents and fellows and the continuing education of faculty, affiliated physicians, nurses, and allied health professionals. The Henry Ford Hospital team trains over 1,000 medical students and 692 residents and fellows in 88 programs. Henry Ford Hospital has also provided education to 246 visiting house officers from other hospitals across the country. In 2022, over 66,000 continuing medical education hours were provided to physicians, nurses, and allied health professionals. When you begin a residency or fellowship at Henry Ford Hospital, you'll join one of the premier health care systems in the country.
Henry Ford has more than 23,000 employees, a 1,200-member medical group and more than 200 inpatient and outpatient care locations throughout southeastern Michigan. Our patients represent a wide breadth of diagnostic diversity, making Henry Ford an ideal place to train. Psychiatry residents work along with multidisciplinary teams of psychologists, advanced practicing providers, nurses, social workers, administrators, and students who come to learn and work at Henry Ford. One of the greatest strengths of our department is a collegial working environment. Our residents are actively involved in residency governance and work to shape our program to meet changing demands of a dynamic health care environment. We provide an opportunity to balance structured supervision with a high degree of practice autonomy, allowing each resident to develop their personal style, while also helping them exceed core training competencies. This website is intended only as an introduction to our Program, its clinical sites, curriculum, specialty tracks, the current resident group, and life in Detroit. We are proud of what we can offer, and hope this introduction conveys our sense of enthusiasm for the work we do.
If you have any questions, please don't hesitate to get in touch. We look forward to hearing from you.
Lisa MacLean, MD
Chief Clinical Wellness Officer, Henry Ford Medical Group
Interim Psychiatry Residency Program Director
Henry Ford Health, Detroit
Senior Staff Psychiatrist
Henry Ford Health, Detroit
Professor – Clinical, Department of Psychiatry and Behavioral Neurosciences
Michigan State University, College of Human Medicine
Associate Professor - Clinical Educator, Department of Medical Education, Department of Psychiatry and Behavioral Neurosciences
Wayne State University School of Medicine