HDRC Interns and Trainees
Building Infrastructure Leading to Diversity (BUILD) program
The (Building Infrastructure Leading to Diversity (BUILD) is an NIH-funded undergraduate program created with the goal of increasing the number of underrepresented students on the pathway to becoming scientific researchers. The University of Detroit Mercy and Wayne State University are local universities involved in the program. In this program, students receive training and take classes specifically designed to prepare for work in a research setting. During their summers, BUILD students participate in an off-campus summer research experience in which they participate in research activities under the supervision of a mentor for eight weeks. Students not only receive valuable training in these placements, but have the opportunity to network and meet professionals in their field of interest. Henry Ford Health System has partnered with the BUILD program since 2016.
Our BUILD interns include: Ryan Wingfield (2021), K'Sha Braswell (2019), Scotti Smith (2017), and Carmella Goree (2016).
2021 Ryan Wingfield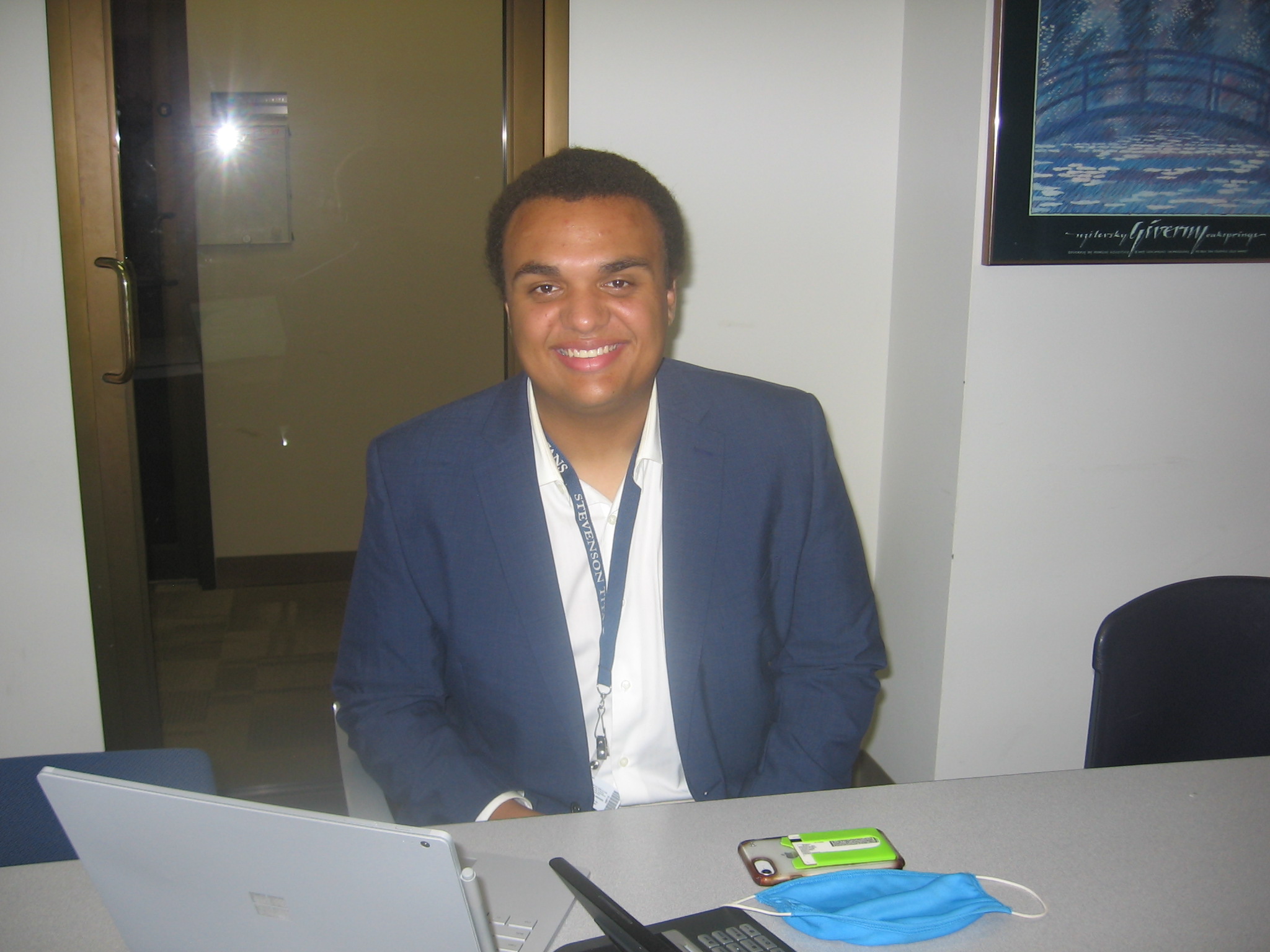 Through working under Dr. Christine Joseph and with the Health Disparities Research Collaborative, I was able to gain valuable experience in research surrounding epidemiology. This was my first-time being part of a team that performed research in the field of public health, and I could not have asked for a more fulfilling experience. Not only was I able to get familiar and assist with various projects Dr. Joseph had underway but I also had the opportunity to conduct my own research project. I was able to investigate how certain determinants play a role in vaccine hesitancy among African Americans, a subject that I was extremely interested in and, was relevant to the current public health crisis that affected the globe. In addition to the valuable research experience, through Dr. Joseph, I was able to meet with many faculty and staff in the Henry Ford Health System whose careers aligned with my goals. As a senior preparing to apply to graduate programs, these meetings were useful to gain a perspective on different roles I was interested in pursuing after my undergraduate career. This experience played a huge role in helping me focus my plans for the future as well as solidifying my passion in research.
Mr. Wingfield graduated from Wayne State University in June 2022. He is participating in the Challenge Detroit Fellowship for a year after which he plans to pursue a master's in public health.
2018 K'Sha Braswell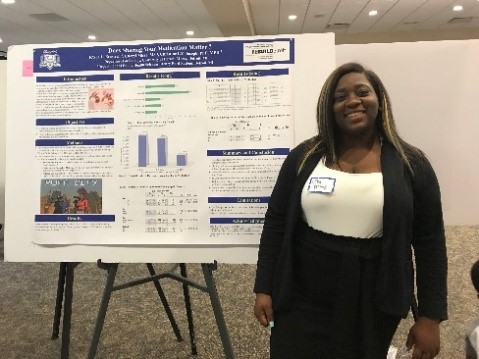 Currently, I attend University of Detroit Mercy and my research interests are epidemiology and women's health. I really enjoyed working at Henry Ford Health System in the Public Health Sciences Department. I worked on a variety of projects focused on health disparities, asthma, and food allergy. I gained information about research and got a glimpse into what my future could look like after I graduate. Working with Dr. Christine Joseph, I was able to investigate whether sharing asthma medication is associated with non-adherence in prescribed controller medication in adolescents with asthma. This is an important topic that affects a lot African Americans living in the city of Detroit.
Ms. Braswell will graduate from University of Detroit Mercy in 2022 with a Bachelor of Science in biology.
2017 Scotti Smith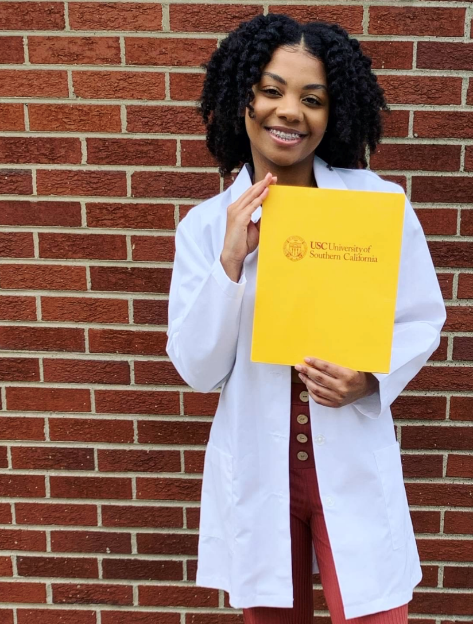 Under the guidance of Dr. Christine Joseph, I worked on several projects involving inner city youth in Detroit. Many of these projects, all of which focused on the underserved communities in the area, allowed me to work on studies with aims to improve conditions and eliminate health disparities within Detroit, including projects which addressed asthma morbidity and provided intervention techniques to promote preventative behaviors in the future. I was able to work on instructions and recruitment for this program, in addition to working on an outside project to create a universal bank of questionnaires to be used by the Public Health Sciences Department at HFHS when accessing patient health history. From this experience, I began to focus my future career goals on working with underserved populations in urban environments with the hopes of improving health knowledge and outcomes.
Update: Ms. Smith was accepted to medical school and is currently attending the Keck School of Medicine at the University of Southern California.
2016 Carmella Goree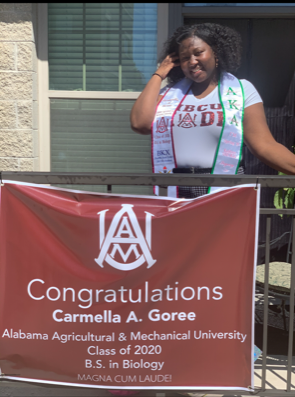 Through the Health Disparities Research Collaborative of Henry Ford Hospital Systems, I was afforded the research opportunity to take my love of people and my passion to solve to the next level. The summer following my freshman year the HDRC granted me the privilege of learning the fundamentals of research. I was able to conduct my own project and was allowed to shadow and interview team members within the department. My experience and exposure with the HDRC well prepared me to be selected in 2018 as a research intern at Brookhaven National Laboratory, Long Island, New York. My research was the study of Sensors for Applications in Nuclear Detection and Medical Imaging which was published in 2018. The following year I was selected to conduct research at the University of California, Los Angeles on Antibiotic Resistance. While matriculating at Alabama A & M University, Huntsville, Alabama I have led multiple projects and represented the school at several research conferences in Alabama and Washington, D.C. With the continued support and encouragement of the HDRC and the Public Health Sciences Department I am confident that I can make sustainable life changing contributions in the field of medical research. I will continue the legacy set before me of making positive impactful changes in my community.
Update: Ms. Goree was accepted to the Master's of Public Health program at the University of Alabama in Birmingham.
Henry Ford Health (HFH) and Jackson State University (JSU) Internship Program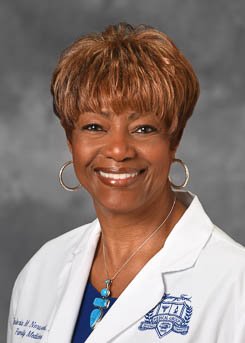 During July 2021, the Health Disparities Research Collaborative (HDRC) partnered with Earlexia M. Norwood, MD. Director, Practice Development & Community Education at Henry Ford Health System who piloted a mentoring program for youth attending Historically Black Colleges (HBCU) beginning with students at Jackson State University in Jackson, Mississippi.
The HFH and JSU Internship Program targets targets students who are interested in pursuing a career in the medical field and provides the hands-on experience they need to succeed in their fields. Students participating in this program worked with Henry Ford physicians/researchers for four weeks in Detroit. In the first two weeks, students did a clinical rotation in their area of interest. The last two weeks were spent gaining exposure to research methods in their identified field. Throughout the four-week period, students had informational interviews with practicing physicians at HFHS.
The first two students from Jackson State University were Verlondrea Austin, (Senior) interested in pediatric communication disorders and Lauren Temple, (Freshman) interested in dermatology. This was the first time the students had traveled to Detroit. They were excited about being in the Motor City and had a chance to take part in some of the cultural activities the city has to offer such as a visit to Belle Isle Park, the Detroit Institute of Art, and the Charles H. Wright Museum of African History. The research presentations for these students are accessible via the link below.
May 2021 Verlondrea Austin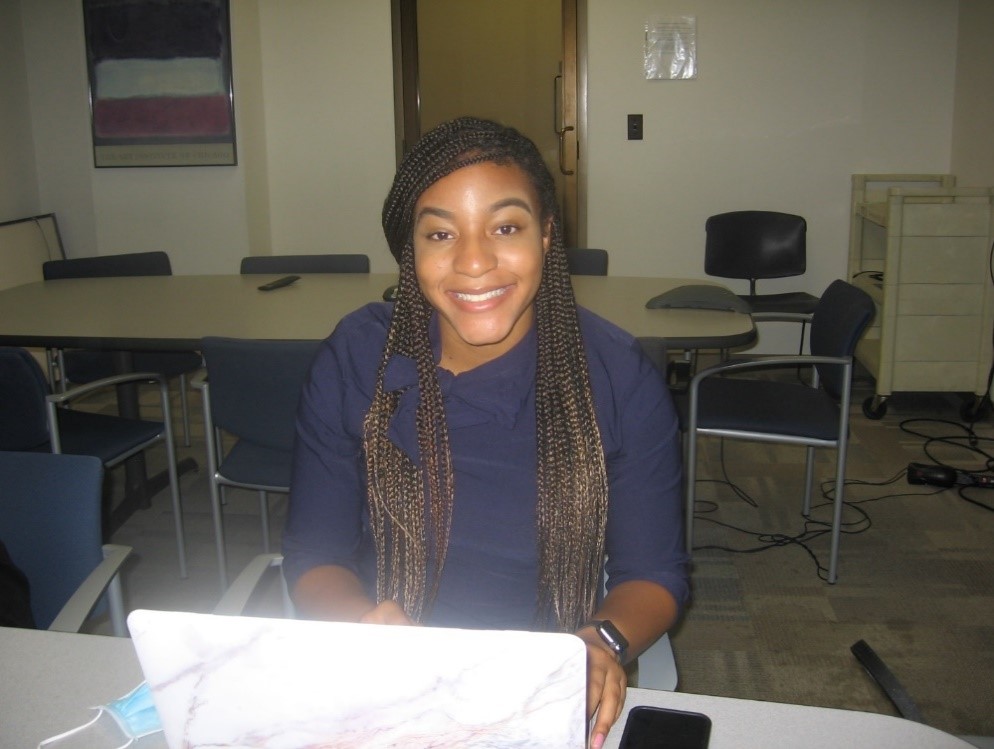 Verlondrea Austin is a senior at Jackson State University. She is pursuing a major in communicative disorders with the goal of becoming a speech language pathologist (SLP). Verlondrea became one of the first scholars to join the HBCU student intern program after being referred by her academic advisors. During her clinical rotation at Henry Ford, she worked with Dr. Alice Silbergleit and observed the different responsibilities of SLPs such as helping stoke patients with letter articulation and helping children with speech and language disorders. During her research rotation, Verlondrea performed an investigation focused on pediatric patients diagnosed with autism.
May 2021 Lauren Temple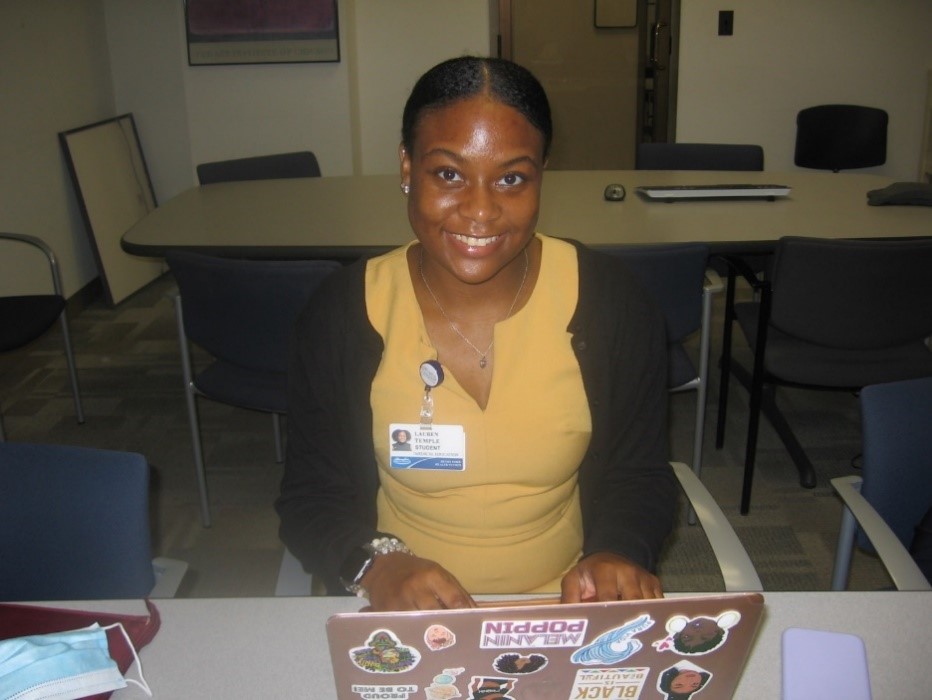 Lauren Temple is a sophomore at Jackson State University. She is a biology major on the pre-medicine track. She plans to attend medical school in hopes of becoming a dermatologist. Lauren became one of two scholars to first participate in the HBCU student intern program after being selected by the Department of the College of Science, Engineering, and Technology at Jackson State. During her clinical rotation at Henry Ford, her lead clinical mentor was Dr. Diane Jackson-Richards. During her time in clinic, Lauren observed skin issues and disorders such as hidradenitis suppurativa (HS), alopecia, vitiligo, photosensitivity, and skin cancer (both benign and malignant). During her research rotation, Lauren investigated the prevalence of atopic dermatitis among African American children compared to non-African American children.
May 2022 Jocelyn Greene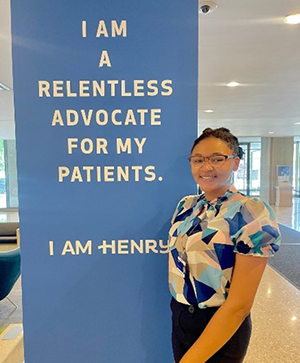 Jocelyn Greene is a senior at Jackson State University. She is majoring in Communication Sciences & Disorders. After graduating, Jocelyn plans to advance to graduate school to pursue a Doctorate of Audiology. She was referred to the HBCU student intern program by her department chair at Jackson State. During her clinical rotation at Henry Ford, she primarily worked with Dr. Kathryn Makowiec. She gained a better understanding of the processes involved in audiology such as balance function testing, hearing tests, auditory brainstem response testing, and cochlear implant activation. Jocelyn utilized her time in the research rotation to examine trends in diagnosis and referral differ by age, race, sex, and insurance type among all cases of hearing loss occurring between 2008-2021.
May 2022 Laila Woodfork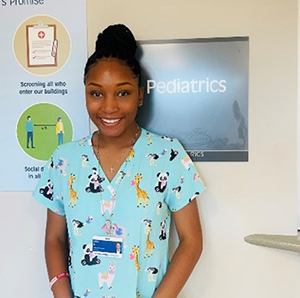 Laila Woodfork is a junior at Jackson State University. She is working on completing a major in biology with a pre-medicine concentration. After undergrad, Laila wants to attend medical school to become a pediatrician. She was selected by Dr. Earlexia Norwood for the opportunity to participate in the HBCU student intern program. During her clinical rotation at Henry Ford, her lead mentor was Dr. Nakia Allen. While shadowing, Laila was able use the stethoscope and listen to the patient's heart, participate in physical examinations, and ask questions regarding patients' diet, sleep, and elimination of waste. Laila explored another side of pediatrics during her research rotation when she worked to describe trends for the HPV vaccine during the years 2017-2021 among 11–13-year-olds.
HDRC Interns
Student Intern (March 2019 – May 2019)
University: The George Washington University Milken Institute School of Public Health
Program: Practicum Experience in Epidemiology
Degree: Master of Public Health – January 2020
MacKenzie Taylor, MPH

Student, College of Human Medicine, Michigan State University


The Health Disparities Research Collaborative (HDRC) program has prepared me for a future in research by connecting me with professionals who are able to share their expertise and educate me on the social determinants of health that affect the diverse patient population at Henry Ford Health System. As a graduate student, getting involved in public health research was an exciting opportunity for me to identify gaps in my knowledge and better understand and answer questions relating to my community. One of the projects I worked on was the topic of food insecurity in Detroit and how it affects long-term health outcomes, as well as health systems costs. Through this research project, I learned not only of the barriers that affect Detroit residents specifically, but also barriers presented in similar communities. In addition, my experience helped provide a broader perspective on population health, and the lack of resources many communities have that result in poor health outcomes and low quality of life. Throughout this research experience and under Dr. Christine Joseph's guidance, I gained an abundance of insight and knowledge on epidemiology research and the many health disparities that affect the community that I will be able to apply toward future research projects.
Physician Intern (February 2017 – June 2018)
University: Wayne State University School of Medicine, Department of Family Medicine and
Public Health Sciences
Program: Master of Public Health, Research Associate
Degree: MD MPH – June 2018
Lea Selitsky, MD MPH
Addiction Medicine Specialist, Johns Hopkins Children's Center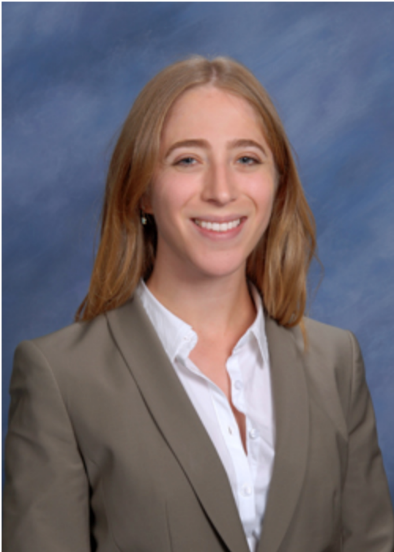 Working with the Health Disparities Research Collaborative at Henry Ford provided me with a unique opportunity that supported my development as a physician researcher. As part of a thesis project for my Master of Public Health, I worked with Dr. Christine Joseph to investigate experiences related to trauma among youth in the Detroit Juvenile Detention Facility. This project with Dr. Joseph provided me with rich hands-on learning in research methods and epidemiology. Moreover, the mentorship from the entire research team allowed me to gain experience researching issues of health inequity at the local level. I'm so grateful to Henry Ford and Wayne State for supporting my early career growth, and I continue to use the skills I gained through this project.