Skull Base, Pituitary and Endoscopy Center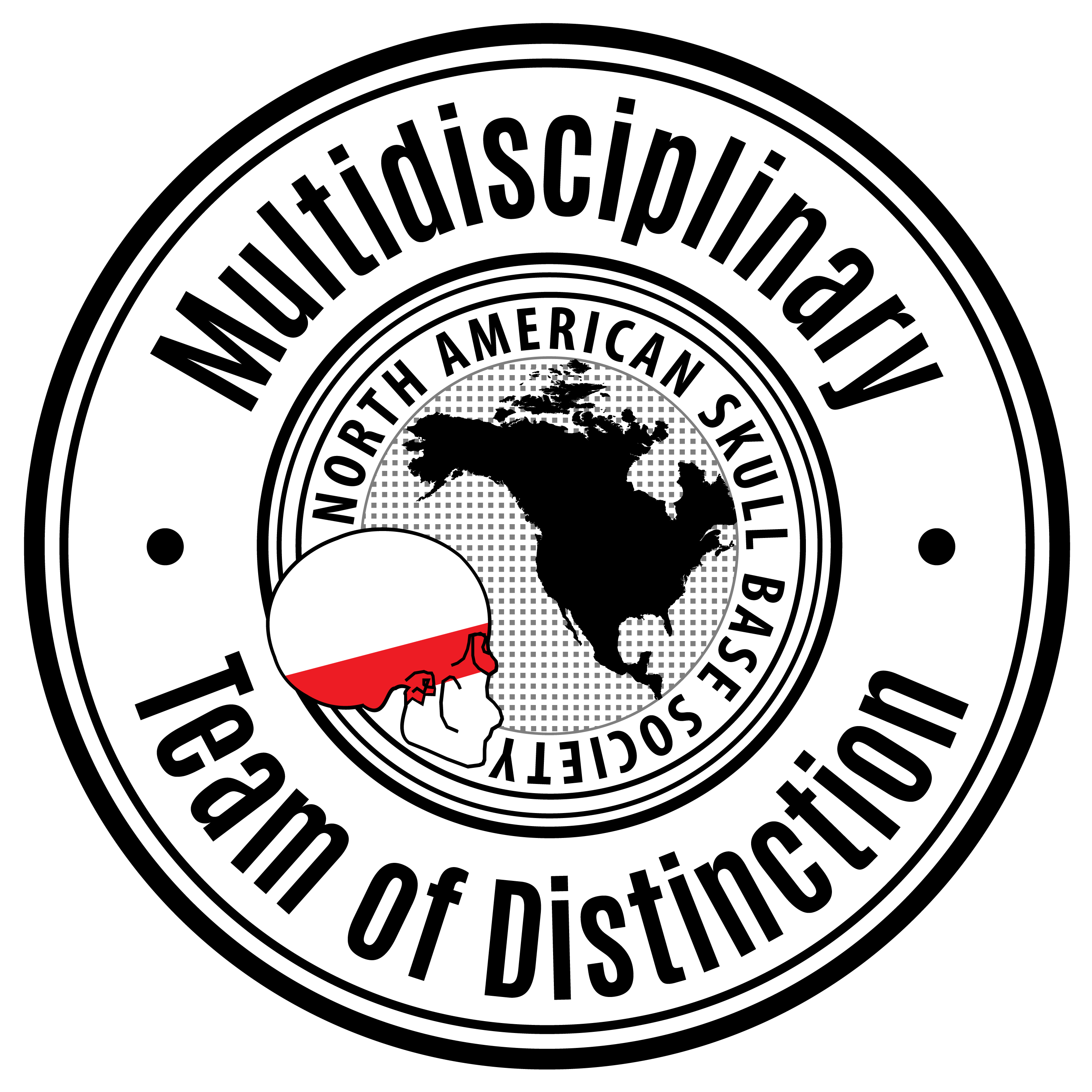 We understand the concern that comes with finding out you have a tumor or other skull base condition. Our board-certified experts provide you with compassionate, individualized treatment.
Your skull base is a layer of bone deep within your head that protects your brain and is essential to your well-being. Conditions affecting this delicate area require expert treatment that's not widely available, and you'll find it at Henry Ford Health. Our Skull base, Pituitary and Endoscopy Center delivers world-class care close to home.
What is the skull base?
This complex structure contains bones that separate the brain from other parts of your head. These include the ears, eye sockets, sinuses and inside of your nose (nasal cavity). The base of the skull also has holes through which nerves and blood vessels connect the brain to different areas of the body. Other delicate structures, like the pituitary gland, are nearby.
Conditions commonly affecting the skull base include infections, tumors, and other abnormal growths.
Michigan's skull base and pituitary experts
We are among a small number of programs in Michigan with experienced skull base experts. Our team includes a rhinologist who specializes in conditions affecting the nose and sinuses, and a neurosurgeon who specializes in brain tumor care. Our team approach and commitment to excellence helps us maintain high success rates.
Highlights of our program include:
Timely access: Learning you may have a skull base condition can leave you feeling uncertain about your future. At Henry Ford, you won't have to wait long for answers and care recommendations. We typically see new patients within 24 hours.
Coordination: You can see our rhinologist and neurosurgeon the same day, if necessary. These experts have performed surgery together for years. Their partnership results in levels of precision and efficiency that few centers in the region can match.
Minimally invasive treatment: Instead of large incisions and holes in the skull, we access surgical areas using long thin tubes (endoscopes). This approach helps you recover quickly and lowers the risk of complications. Find out more about skull base surgery.
Our team approach to treating skull base tumors and other conditions
You benefit from the expertise of multiple Henry Ford specialists who work together to diagnose and treat skull base conditions. We offer a depth of experience leading to focused therapies that preserve your quality of life. Meet our team.
The pituitary and skull base team includes:
Neurosurgeons
Ear, nose and throat surgical specialists (rhinologists)
Ophthalmologists
Endocrinologists
Radiologists
Radiation oncologists
Pathologists
Skull base tumor leadership and innovation
Skull base surgery from our experts rarely leads to complications, like cerebrospinal fluid (CSF) leaks. We are always exploring new methods that will help other doctors achieve successful results with low complication rates. Researchers and scientists at Henry Ford are furthering the science of skull base tumor care and share findings with colleagues all over the world.
Our experts are also training the next generation of skull base surgeons with medical education programs at Henry Ford. We also lead volunteer efforts to train surgeons in other countries.