High Cholesterol Treatment
About one of every six American adults has high cholesterol, and many of them don't know it.
Nearly everyone has been, or knows someone who has been affected by heart health issues. Heart health and high cholesterol go hand in hand, and maintaining a healthy cholesterol level can greatly cut the risk of heart and vascular disease. If you have been told that you have high cholesterol, you have an opportunity to improve your health and reduce your risk of cardiovascular diseases, including heart disease and stroke.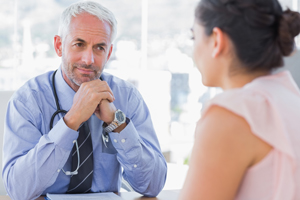 What is cholesterol?
Cholesterol is a substance found in blood that provides the structure for all of our body's cells. We need to have some of it so that our cells can function, but too much can lead to a buildup in arteries, known as plaque. Plaque makes it hard for blood to flow through the arteries, causing heart disease, peripheral vascular disease, stroke and other illnesses.
Improving your cholesterol level
Follow a healthy diet: Limit foods that are high in saturated fat, trans fat and cholesterol. Eat plenty of fruits and vegetables, whole grains and low-fat dairy foods.
Be physically active: Dance, walk briskly, or participate in any activity that raises your heart rate. Try to get two hours and thirty minutes of activity each week.
Maintain a healthy weight: Ask your doctor if your weight is too high, and how you can get to your healthy weight.
Stop smoking: Smoking damages your blood vessels and increases your risk for heart disease and stroke.
Take medication: If prescribed, it's important to follow up on your medications to improve your cholesterol levels.
Expert care for your everyday needs
Our Primary Care team offers many convenient options when you need to be seen.