Review Medicare plans and get answers to your questions
Comparing Medicare plans could result in cost savings or expanded benefits. And if you're currently enrolled in Medicare, the benefits covered by your plan might have changes.
When choosing a Medicare plan or reviewing your Medicare options with an agent, some things to consider include:
Have my health or prescription needs changed?
Are there plans that can reduce my out-of-pocket costs?
Can I find a plan offering more coverage?
Our Medicare insurance partners are here to help you
Call a licensed insurance agent with eHealth
Speak with an eHealth agent and discuss the multiple plan options available or visit their site to compare plans. There is no fee or obligation to enroll. Call (833) 660-1065 TTY: 711
Meet a local licensed insurance agent with Medicare Concierge Services
Our partner Medicare Concierge Services has agents in Medicare kiosks at 12 Henry Ford locations. Drop by for a free, in-person Medicare benefits evaluation. Or call (844) 444-5044 to schedule an appointment with an agent.
For a complete list of Medicare plans, visit medicare.gov/plan-compare.
Medicare made easy with Health Alliance Plan (HAP)
Your health care coverage is an important part of your overall wellness. That's why we offer easy ways to help you understand and choose the Medicare plan that's best for you.
Health Alliance Plan (HAP) is a health plan owned by Henry Ford Health and has contracts for Medicare Advantage plans. HAP has been named for the third year in a row as one of the best Medicare Advantage plans by US News and World Report. HAP participates in Medicare Supplement Insurance plans and Medicare Advantage plans. Benefits vary by plan. Be sure to check with your specific health plan to verify your physician is an in-network provider.
Health Alliance Plan participates in Medicare Supplement Insurance plans and Medicare Advantage plans. Benefits vary by plan. Be sure to check with your specific health plan to verify your physician is an in-network provider.
Medicare Advantage plans produce better outcomes
A recent study by Optum Health included data on more than 316,000 people, split evenly between Medicare Advantage (MA) and traditional Medicare beneficiaries. The researchers found that the MA plans produced better outcomes than those persons with a traditional Medicare plan. Patients enrolled in MA plans:
Were 18% less likely to be admitted to the hospital
Had 11% lower odds of visiting the emergency room
Were 44% less likely to be admitted for complications of COPD
Were 9% less likely to be readmitted to the hospital 30 days after discharge.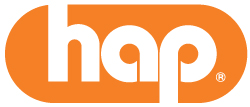 Medicare Educational Resources
Register for a free educational Medicare seminar
Learn the basics of Medicare from licensed agents with Medicare Concierge Services, a trusted partner of Henry Ford Health. Both in-person and virtual sessions are available for participants to attend.
Register for seminar
Understanding Medicare
Medicare is a federal government program that offers health insurance to individuals who are:
Age 65 and older
Under age 65, disabled and on Social Security for 24 months
Any age with end-stage renal disease or ALS (amyotrophic lateral sclerosis)
Once you enroll in Medicare, you'll have the opportunity to review your coverage every year during the Medicare Annual Election Period (AEP), also referred to as Annual Enrollment Period, which runs Oct. 15 to Dec. 7. You can review or change your coverage throughout the year if you qualify for a Special Needs Enrollment Period or Special Needs plans.
When you enroll in Medicare, you can choose from:
Original Medicare: This plan includes Part A (hospital insurance) and Part B (medical insurance). You also can add Part D (prescription drug coverage) and Medicare supplement insurance.
Medicare Advantage: Similar to an employer's HMO or PPO, these bundled plans include Medicare Part A and B and usually Part D, as well as additional benefits Original Medicare doesn't cover such as vision, dental and hearing. Some Medicare Advantage plans may have lower out-of-pocket costs than Original Medicare.
View the Medicare And You Handbook to learn more about these plans.
Enrollment periods at a glance
Initial enrollment period
The initial enrollment period is a seven-month period that includes three months before you turn 65, your birthday month, and three months after you turn 65.
Annual election period
The Medicare annual election period (AEP) happens every fall from Oct. 15 to Dec. 7. During this time, you can join, drop or change Medicare coverage. The plan coverage you choose during AEP starts on Jan. 1 of the following year.
Medicare Advantage open enrollment
This one-time change takes place between Jan. 1 to March 31. You must already be enrolled in a Medicare Advantage plan on Jan. 1. During this time, you can switch to a different Medicare Advantage plan with our without drug coverage, or return to Original Medicare and enroll in Part D. You can't switch from one prescription drug plan to another. There's no guaranteed issue right for Medigap.
General enrollment period
There is a three-month window from Jan. 1 through March 31 annually where you can enroll in Medicare Part A and Part B for the first time if you missed signing up when you were first eligible, and you are not eligible for a special enrollment period. You may be subject to late penalties.
Individuals can sign up for Medicare Advantage (Part C) from April 1 through June 30. Coverage begins July 1.
Special enrollment period
In some cases, you may be able to enroll in or switch to a plan outside of the initial enrollment period. This includes changes in your life situation, such as:
You retire and leave a health care plan through your employer or union
You move out of your current health plan's service area
When you enroll will determine when your coverage begins. To determine your eligibility and for more information on enrollment periods, visit medicare.gov/sign-up-change-plans.