Defined by Determination, Not by a Brain Tumor Diagnosis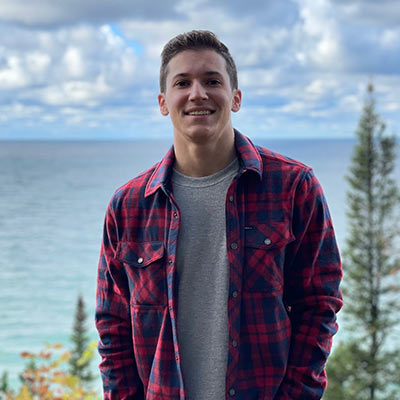 Persistent and hard-working, Nick Petrykowski was a physical therapy aide and a student at Michigan State University with hopes of becoming a physician. For seven months, he tolerated the 15-second visual and hearing disturbances, believing they were symptoms of a panic attack. They weren't. Nick's brain tumor would be removed by another persistent man—neurosurgeon Jack P. Rock, M.D., co-director of the surgical neuro-oncology clinic.
While working at a construction site during summer vacation, Nick stopped dead in his tracks. Suddenly, voices sounded like an unrecognizable foreign language. Visual images were not fluid. They appeared frame by frame.
"I quickly snapped back and felt OK," says Nick who was 19 at the time and considered himself to be healthy. "I ignored the weird episode."
But another episode happened about 45 days later, then one month later, then weekly, then daily, then several times a day. After seven months, Nick hit his breaking point.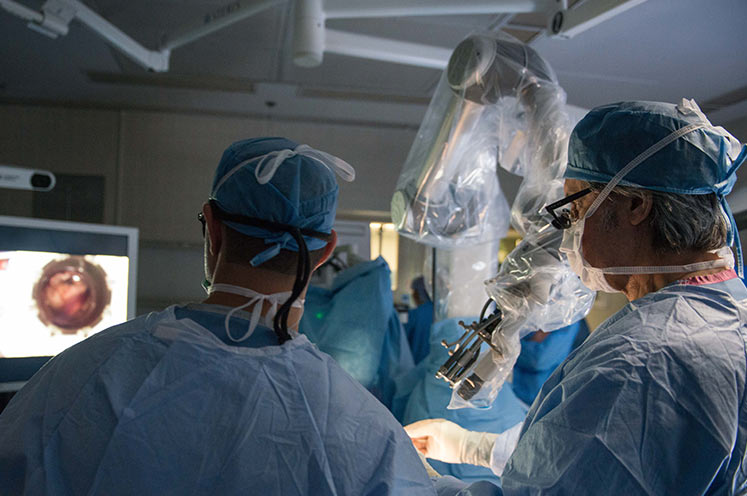 Meet the Team
Renowned experts that specialize in treating and removing brain tumors.
Precision Medicine
Two people may have the same type of cancer, but no two people respond to treatment exactly alike. Precision Medicine works to find targeted treatments custom-fit for each person.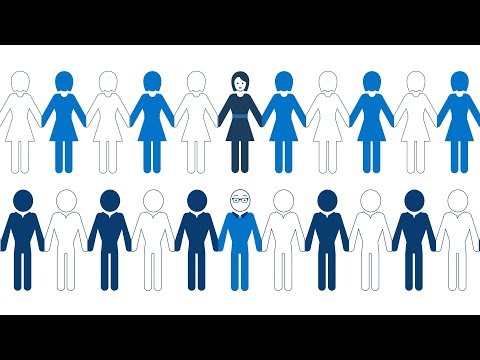 Play
"I was in the MSU library, and it was happening every few hours. I couldn't focus and study. After, I'd feel exhausted, as if I hadn't slept in days," says Nick.
He was referred to a neurologist who called the events "complex partial seizures," and prescribed anti-seizure medication. An MRI revealed a brain tumor in the right posterior parietal lobe, an operable area with relatively low risks.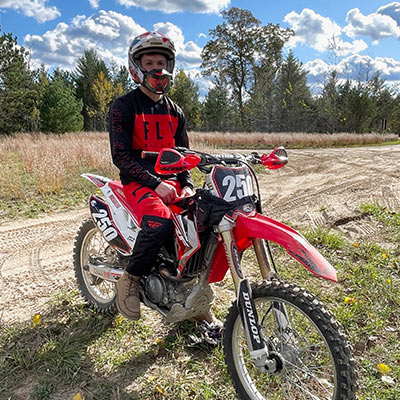 "I was in a state of denial. I had no idea about my future. It was a scary, emotional time," says Nick who moved back to his parent's home in Macomb.
Along with his parents, brother and sister, Nick had the support of friends and a large Italian family. "I was very reliant on my Catholic faith. It was a very important part of my journey," says Nick who credits his mom for his sense of faith and hope. He attributes his work ethic and never-give-up attitude to his dad, a police officer, and his grandfathers who were in the military.
During the four-hour craniotomy, a grade 2 pilomyxoid astrocytoma was found. "As much as could be removed, was removed. On the MRI, it looks like a complete removal," says Dr. Rock. "The tumor is similar to those found in other patients, but the pathology is less common."
"The tumor had molecular characteristics or genetic features that suggested it might be less aggressive than other gliomas," says neuro-oncologist James Snyder, D.O. Also, because Nick is young, healthy and had an exceptional surgery, those combined factors drove the 15 doctors on the brain tumor board to recommend we observe Nick's case and not expose him to chemotherapy and radiation.
At the time of Nick's case, we had been doing tests to refine diagnostic codes and help determine if chemotherapy or radiation could be avoided in tumor cases like Nick's, says Dr. Snyder. A few months after Nick's surgery, completely new diagnostic codes became available for doctors. Some of the new diagnostic codes were based on our research, and they completely defined Nick's uncommon condition.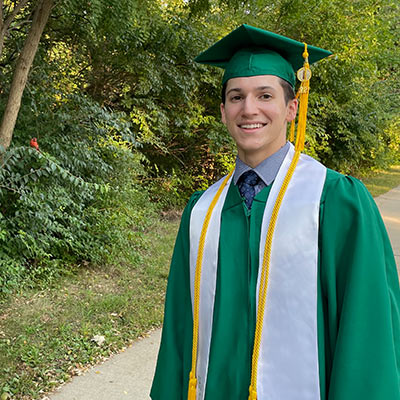 "Since 1990, we've been researching molecular markers and genetic features of brain tumors, and we've made phenomenal contributions to the Cancer Genome Atlas. We've always been 10 steps ahead of others in this area," says Dr. Snyder.
After Nick's weekend stay in the hospital, his recovery was gradual. Sounds and moving objects were troublesome. "It took about two months to get re-accustomed to the fast pace of voices and moving objects. Looking out the car window while we were driving on the freeway was overwhelming," says Nick. Since that time, Nick says he has developed a strong sense of gratitude for the small things in life.
Says Dr. Snyder, "Nick never let his diagnosis define him, which is really powerful."
"Dr. Snyder is a very compassionate, personable, and knowledgeable physician. He is very approachable, and I have never hesitated if I ever had any questions. Dr. Rock demonstrated what it meant to be a personable and trustworthy physician. He portrayed a sense of humility, solicitude, and confidence. I felt optimistic and empowered, with a deep-rooted sense that I was truly respected and valued," says Nick.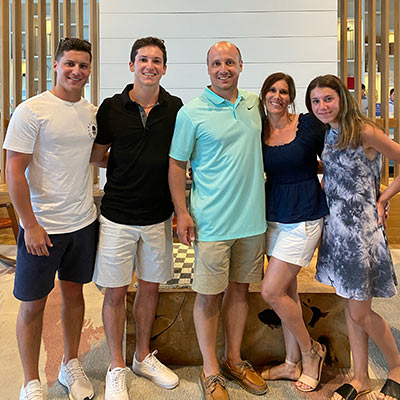 "I'm very pleased with the follow-up care at Henry Ford. They reached out to me and offered different resources and programs," says Nick who joined the young adult cancer community and will have follow-up MRIs every six months. "I have the utmost confidence in Henry Ford, and I've referred people to them."
Recently, Nick was accepted to medical school and plans to focus on neurology. "A big part of my motivation is the journey I've gone through with this brain tumor. I will have a sense of empathy and will relate to patients on a personal level because of my experience," says Nick, 22. He currently works as a medical scribe in a cardiologist's office, and he enjoys skiing, dirt biking and gym workouts.
Nick's advice for others: "Don't ignore unusual symptoms. Seek treatment as soon as possible. The earlier you seek treatment, the better your prognosis will be."
He adds, "Enjoy life to its fullest every day. Life is precious."