Henry Ford Cancer Senior Leadership
Henry Ford Cancer is led by an esteemed group of physicians, clinicians, researchers, and advisors, each of whom do their part to ensure excellence in cancer care, education, and research.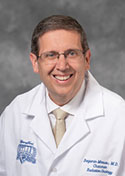 Benjamin Movsas, M.D.
Medical Director, Henry Ford Cancer Service Line
Chair, Radiation Oncology
Dr. Movsas is a nationally recognized expert in the field of radiation oncology, stereotactic radiosurgery, lung cancer, prostate cancer, and quality of life issues pertaining to cancer. He has published extensively in many prestigious medical journals and regularly presents his research findings at some of the nation's top medical meetings. Dr. Movsas holds leadership positions in the most prominent academic organizations, most recently as President of the American Society for Radiation Oncology (ASTRO) Society of Chairs of Academic Radiation Oncology Programs (SCAROP), and President-Elect of the American Radium Society. He serves as the co-Chair of the National Cancer Institute (NCI) Patient Centered Outcomes Committee (PCOR) of the NRG cooperative group. He is recognized as a Fellow of the American Society of Radiation Oncology (ASTRO) and the American College of Radiology (ACR). He is Chair of the Education Council on the ASTRO Board of Directors.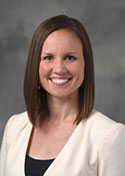 Madelyn Van Tassel, MHSA
Vice President, Henry Ford Cancer Service Line
Madelyn has been an instrumental partner in shaping the cancer service line vision, critical to the successful launch of numerous large-scale initiatives that have changed the landscape for how cancer care is delivered within Henry Ford Health. Since 2010, she has held multiple leadership roles in the organization, most recently serving as Director for Cancer Care Pathways and Surgical Oncology in the cancer service line. She is responsible, in partnership with clinical leaders, for leading the cancer service line toward its vision of being the leader in delivering exceptional care and in generating foundational discoveries that transform cancer care and outcomes. Together, they are responsible for growth and advancement of the cancer service line through strategic partnerships and development of innovative approaches to multidisciplinary, integrated, whole person cancer care.
Medical Oncology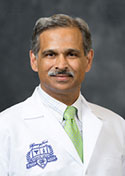 Shirish Gadgeel, M.D.
Associate Director, Hematology/Oncology, Henry Ford Cancer Service Line
Division Head, Hematology/Oncology
Dr. Gadgeel is a highly respected physician researcher with a primary focus on research and drug development for lung cancer, leading or participating in multiple influential clinical trials. Before joining Henry Ford, he served in multiple leadership roles including co-leading the Molecular Therapeutics Research Program of the Core Cancer Center Grant at Karmanos Cancer Institute and co-leader of the Thoracic Oncology Research Program as well as the Mary Lou Kennedy Research Professor of Thoracic Oncology at the University of Michigan. He serves on several editorial and service boards including the Lung Cancer Committee of Southwest Oncology Group.
Surgical Oncology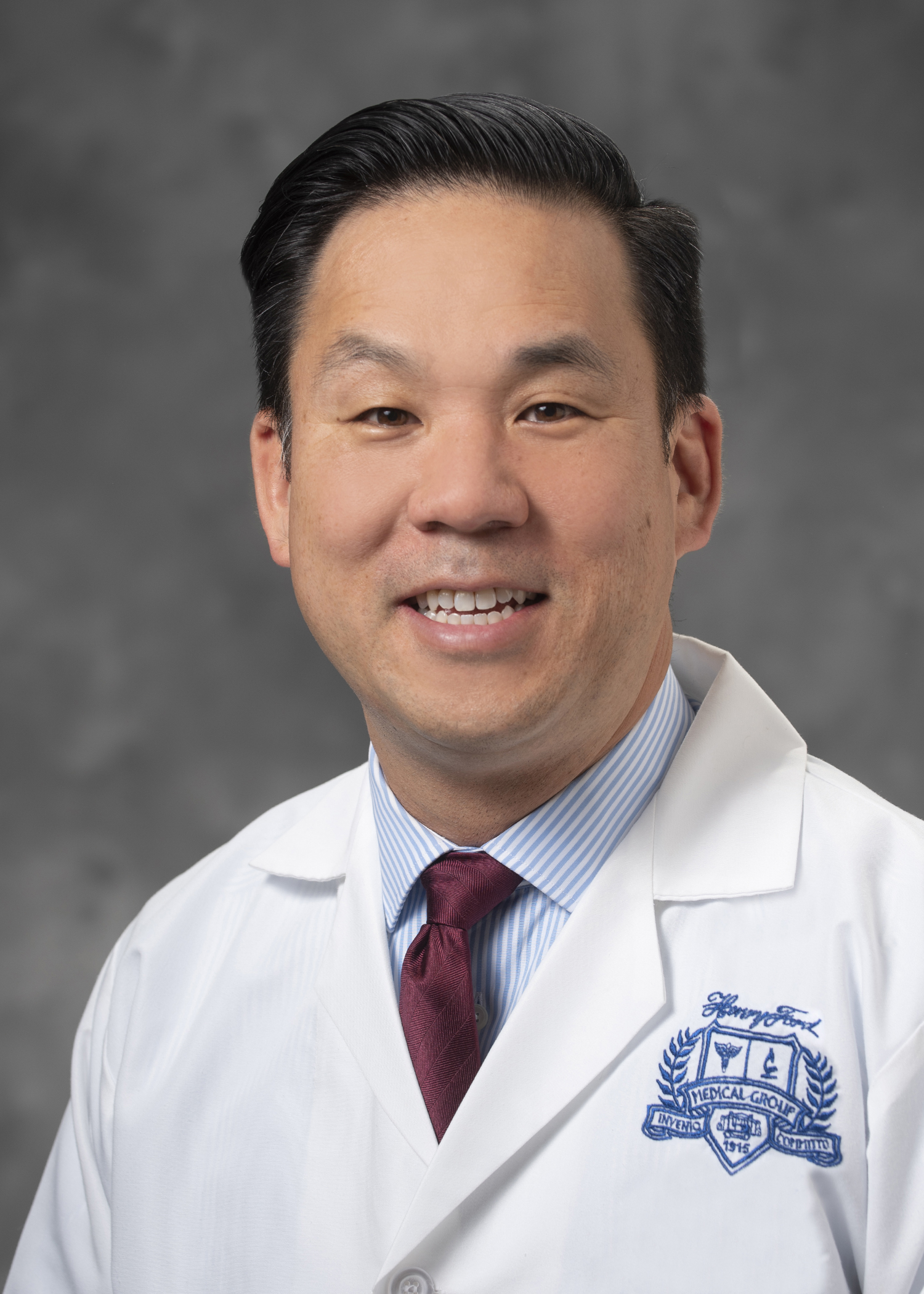 David S. Kwon, M.D.
Associate Director, System Surgical Oncology, Henry Ford Cancer Service Line
Physician In Charge, Brigitte Harris Cancer Pavilion

Dr. Kwon holds multiple leadership roles at Henry Ford Health and in his field. He is a board-certified surgeon and fellowship-trained surgical oncologist with clinical interests in pancreatic cancer surgery and cytoreductive cancer surgery for HIPEC. He is the clinical director of the Henry Ford Pancreatic Cancer Center, a global, multi-institutional research consortium. He has been at the forefront of implementing Cancer Care Pathways and the disease-specific model of care at scale across the service line and serves as the physician lead of the Cancer Pavilion. In addition, he is responsible for surgical oncology services across Henry Ford Health. As Michigan State Chair of the Commission on Cancer and Chair of the Henry Ford Cancer Commission on Cancer Committee, he recently oversaw the re-accreditation of cancer programs across all Henry Ford Health (CoC) hospitals, which received the highest honor available with an "Outstanding Achievement" award. He is also the current President of the Michigan Chapter of the American College of Surgeons.
Precision Medicine & Clinical Trials
Tom Mikkelsen M.D.
Medical Director, Precision Medicine Program, and Clinical Trials Office
Dr. Mikkelsen is the medical director of the Precision Medicine Program, and the Clinical Trials Office, at the Henry Ford Cancer. He has been part of the brain tumor program at Henry Ford Hospital for more than 25 years, founding the Hermelin Brain Tumor Center, and building the clinical trials program, and laboratory of tumor biology.
Under Dr. Mikkelsen's leadership, the Hermelin Brain Tumor Center has become a trailblazer in the understanding of the genetics of brain tumors, and in the development of therapies matched to each patient's brain tumor genetics. The center is a major contributor to The Cancer Genome Atlas -- a national cooperative of major academic medical centers sponsored by the National Institutes of Health, responsible for identifying certain survival-related genes.
He is internationally recognized in neuro-oncology and precision medicine, which develops personalized medicine treatment options for patients - in cancer and other areas.
Dr. Mikkelsen received his MD from the University of Calgary, Canada, and completed clinical training in neurology at the Montreal Neurologic Institute. In addition, he did post-doctoral training in tumor and molecular biology at the Ludwig Institute for Cancer Research in Montreal, and La Jolla, California.
Supportive Oncology Services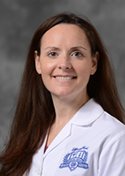 Michael Ryan, PSYD
Clinical Director, Supportive Oncology Services, Henry Ford Cancer Service Line
Dr. Ryan leads the portfolio of supportive oncology services within the cancer service line that ensure care and support of the whole person, including psych oncology services, social work, financial counseling, acupuncture and massage, patient education, healing arts, collaboration with palliative medicine, and more. As a psychologist, she specializes in the care of cancer patients and their caregivers from diagnosis through survivorship. She completed her internship and fellowship training in Clinical Health Psychology at Henry Ford Hospital where she joined as a senior staff psychologist with the Henry Ford Cancer in 2011.