When the Employee Becomes the Patient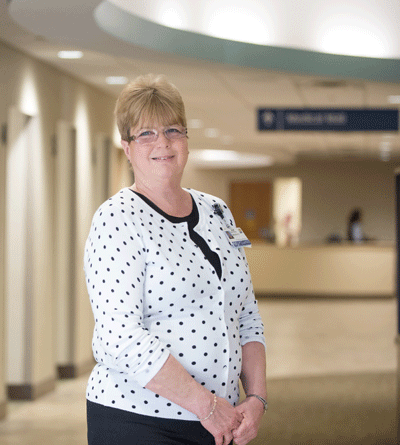 I wanted to share my story about my experience at Henry Ford Wyandotte Hospital on March 28, 2015.
It all started when I was at home just watching TV when I noticed I wasn't feel well and after speaking with my mom she agreed I didn't look well either. I took two aspirin and called 911. I later found out I was having a heart attack. I was rushed immediately to the emergency room at Henry Ford Wyandotte Hospital.
I was immediately taken into the trauma room where everyone treated me with care, but also respect. When they had to change my clothes, I noticed how the men turned their backs while the women changed me into a gown. I was so scared and nervous but the entire team kept me calm. Nicole was the first person who recognized that I was an employee and she held my hand the entire time until I was taken to the cath lab. When they called Dr. Abu-Romeh he was on his way to Oakwood but then he turned around and came back to care for me.
When I arrived in the cath lab I was met by Mark and Kerry and they kept talking to me and keeping me calm until the doctor arrived. The timing of me getting to the cath lab was so fast, they didn't wait long to get me on the table. Once they started the procedure everyone was talking me through it. The doctor was having a trouble because of my artery but he didn't give up on me, even when he could have transferred me downtown.
I was transported to the floor when the procedure was completed and the great care continued. Throughout the night Dr. Gowda kept checking on me and the staff as well. Beck and Renee were the best nurses. When I was discharged, the doctor and nurses made sure I had all my meds before I left - - and through all of this everyone was HIPPA compliance.
This Hospital truly saved my life!