New mom overcomes liver lesions and prepares to expand the family
Erin Welch, a successful real estate attorney, wife and mom, had no reason to think a liver tumor could put her health at risk. Then, an abdominal injury caused by strenuous exercise presented the opportunity to visit a local hospital and receive a CAT scan. The pain from muscle strain subsided, but Erin was in for a surprise when, nine months later, her primary care doctor asked if she'd spoken with anyone about the lesions on her liver. Since this was the first time anyone mentioned liver lesions, Erin was now challenged to locate a specialist. A family friend suggested consulting Marwan Abouljoud, M.D., at Henry Ford Hospital in Detroit.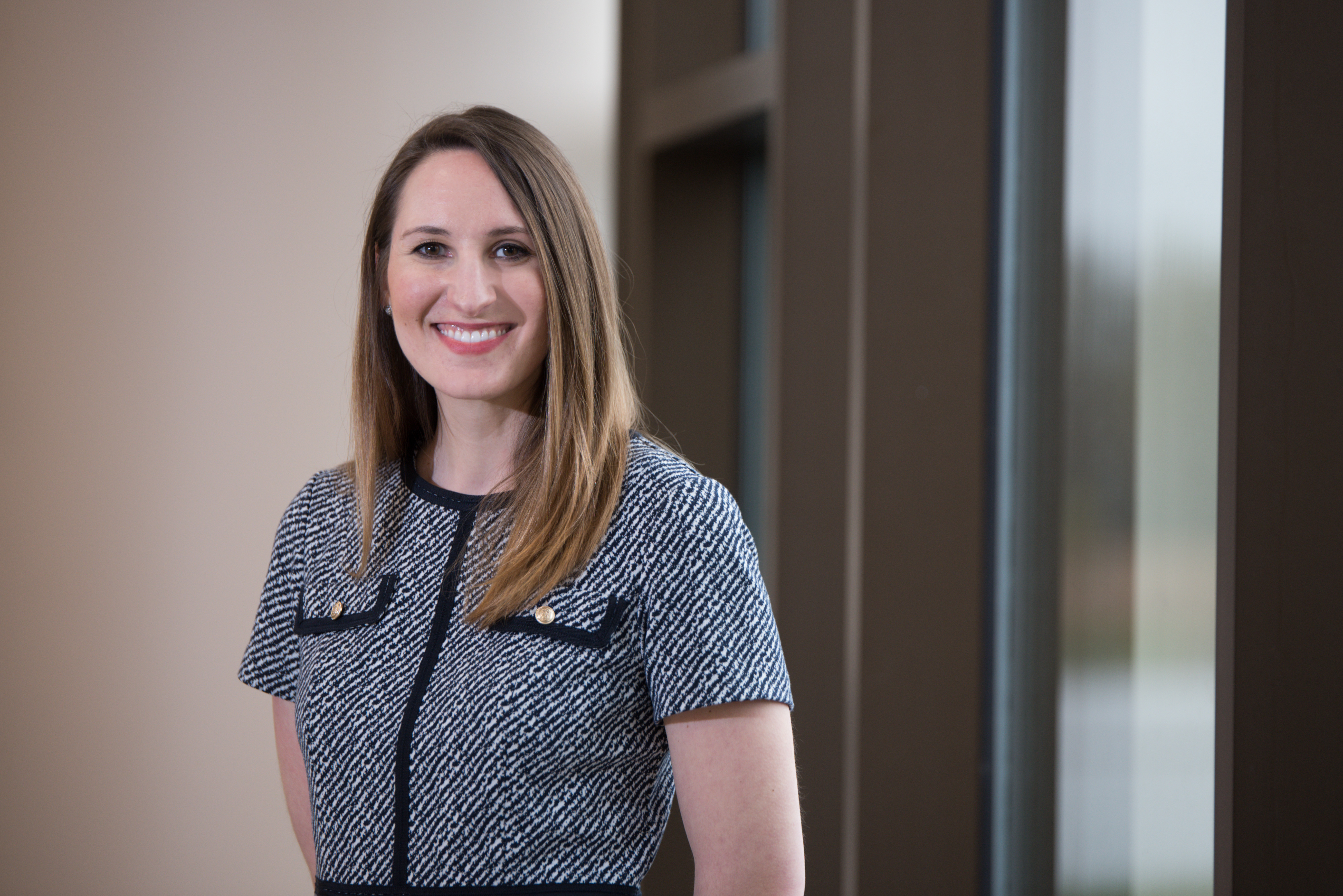 "Finding out you have a tumor anywhere is a frightening experience," Erin shared. "Dr. Abouljoud, from the first time we met, really helped to make such a frightening and intimidating process much easier. He gave me hope and explained things in a way that I didn't need a medical degree to understand. We reviewed treatment options, and I felt safe knowing that he would guide me to the best possible outcome." Because she was pregnant at the time, Erin was not a candidate for immediate treatment. Adding to the concern, as Erin recalls, "The hormones from pregnancy sometime cause these lesions to grow, and that's just what happened to me."
Erin was monitored by her Henry Ford team throughout her pregnancy, and four months post-partum, Dr. Abouljoud worked with Erin to develop a treatment plan. Treatment began with embolization (a procedure designed to stop blood flow to the tumor cells), followed by ablation (in which heat from radio waves destroys the tumor cells with pinpoint accuracy), nine months later. Erin also recounts how, after treatment, Dr. Abouljoud would review and explain scanned images of her liver. She even carries "before and after" pictures on her phone to share with family, friends, and whoever might ask to see them.
"Everyone at Henry Ford Hospital was great. I've had procedures with other health systems, but the care at Henry Ford was remarkable. I remember the radiologist who performed my embolization, Daniel Croteau, M.D., came to visit me two or three times, and the entire nursing staff was great. Plus, the team was accessible whenever I needed them, like once I got home and experienced post-embolization syndrome" (a fever and other discomfort generated by the body's response to liver embolization).
Back to the active lifestyle that comes with raising a one-year-old, Erin is exercising without restriction and following up regularly with her liver care team at Henry Ford. Meanwhile, Erin, husband Nate and daughter Lily are anxiously awaiting the arrival of their second child later this year.
If you've been diagnosed with a liver tumor, your second opinion is just a phone call away at (313) 916-7574. We'll see you within 2 business days. That's our promise, because the right care matters. At Henry Ford, the skills and knowledge of some of the world's most respected liver specialists are all for you.