Active retiree happy she chose liver tumor surgery at Henry Ford
Lucy Fera, a California legal secretary, was told by her doctor, "There's something on your liver. You should get that checked." When she dutifully visited specialists at Cedars Sinai Medical Center in Los Angeles, Lucy was told to check in annually for regular monitoring, but treatment was not necessary. After ten years of annual scans, small symptoms began to show up, as Lucy was preparing to head home to Detroit for her retirement years.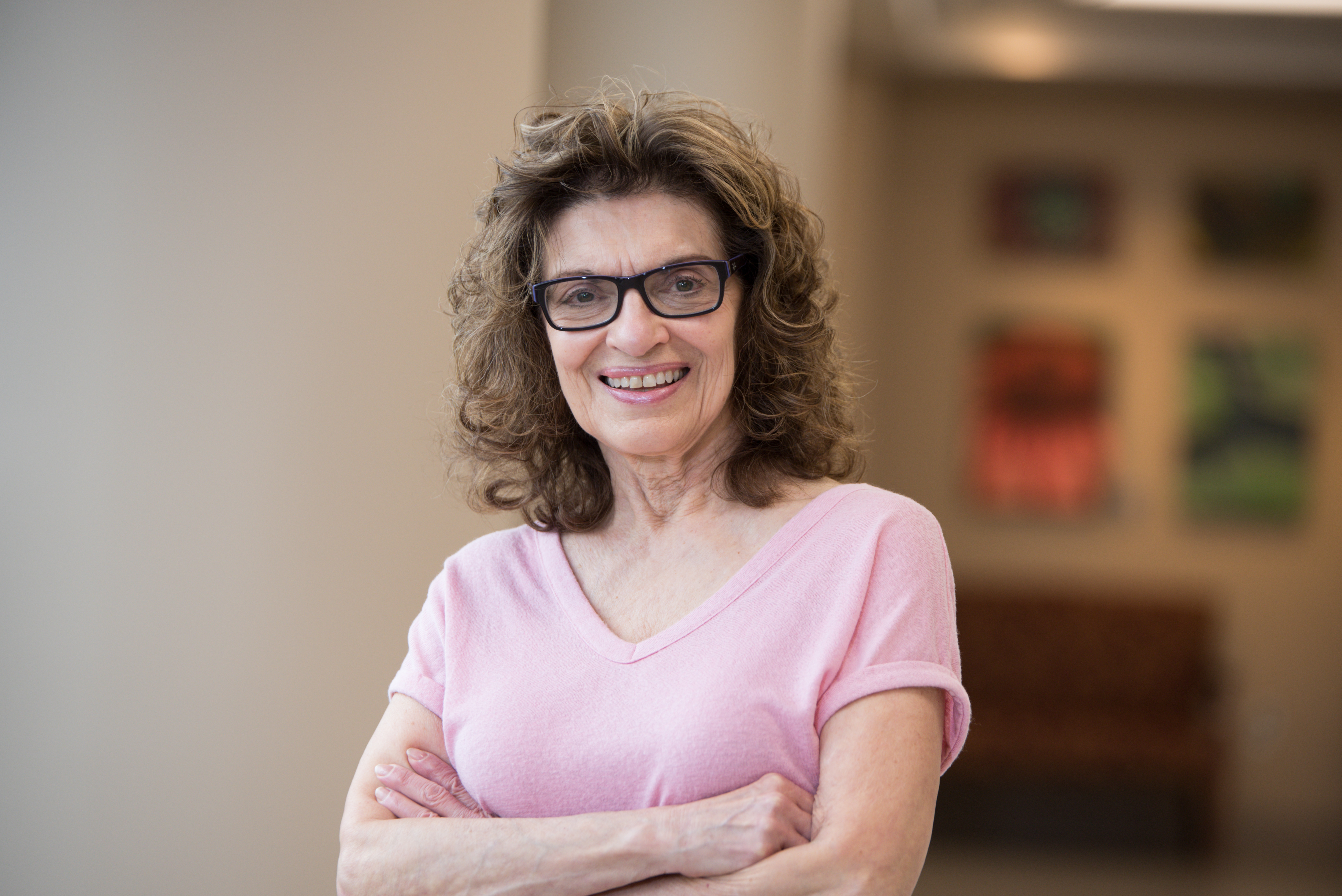 Physicians in Los Angeles were quick to recommend a visit with Marwan Abouljoud, M.D., at Henry Ford Hospital in Detroit. Dr. Abouljoud's eyes immediately spotted the growing hemangioma (a noncancerous tumor that forms from the abnormal growth of excess blood vessels) on Lucy's liver. "It had taken over my liver, it had taken over an artery," Lucy recalled. "Dr. Abouljoud was amazing. He took the time to explain everything."
The experience of surgery at Henry Ford Hospital was memorable, as well. "I was apprehensive… But everyone was so calm, so nice and relaxing. I really didn't have any anxiety by the time I went into surgery."
After surgery, Lucy just wasn't hungry. She didn't feel ready to eat. Friends and family were concerned and demanding. Then Dr. Abouljoud paid a visit. "He asked me about my favorite snacks and went shopping for me on the first floor. The nurse walked in and said, 'These are from Dr. Abouljoud.' He's just an angel."
Just months after surgery, Lucy is back to living unrestricted and pursuing her affections for travel and fine wine. Her "no regrets" attitude is present in her stories of Italy and Wyoming, her plans for Montreal and Croatia, and her satisfaction with putting a liver hemangioma in the rear- view mirror at Henry Ford.
If you've been diagnosed with a liver tumor, your second opinion is just a phone call away at (313) 916-7574. We'll see you within 2 business days. That's our promise, because the right care matters. At Henry Ford, the skills and knowledge of some of the world's most respected liver specialists are all for you.