The Recipe For A Successful Foot Surgery? A Positive Attitude and A Talented Surgical Team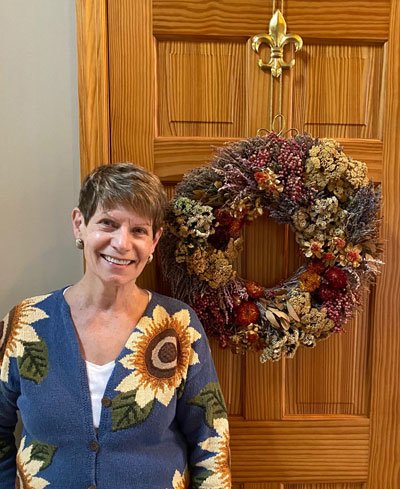 Although Mary Alice Simpson spent half her career on her feet all day as a nurse, she made it to 71 years old without experiencing foot pain. (She spent the other half of her career in information technology, including here at Henry Ford Health, and continued to stay active, working out in her home gym, volunteering, and running around after her grandchildren.)
So when foot pain started cramping her style a few years ago, she didn't waste any time making an appointment with Nicole Brouyette, DPM, a doctor of podiatric medicine with Henry Ford.
According to Dr. Brouyette, Mary Alice had a severe bunion on her right foot, which caused a significant amount of deformity. They started with cortisone injections to see if the aching would relieve itself, but the pain came back after a few weeks. Dr. Brouyette was candid about Mary Alice's options: surgery was likely necessary. "Mary Alice needed a multiple joint midfoot fusion with deformity correction, which is when the bones in the arch of the foot are fused together," explains Dr. Brouyette.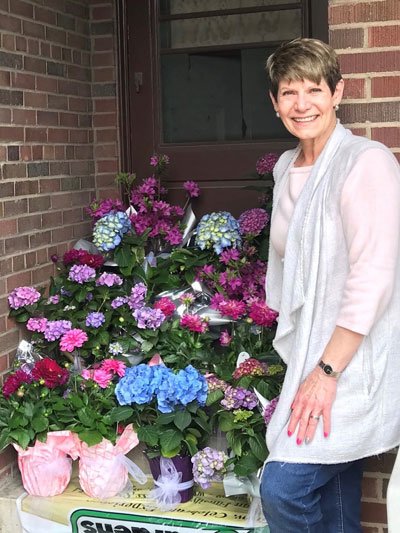 It didn't take long for Mary Alice to get used to the idea of surgery. "Honestly, I was actually thrilled to have surgery," she says. "I wasn't able to walk, and so I had to consider what my quality of life would be like if I didn't get surgery. I would have been so limited."
Preparing for Pain — Yet Feeling None — After Surgery
Mary Alice says she felt comfortable before, during and after surgery. "Everything was very well explained to me: what the procedure would look like, what I might experience and what recovery would consist of," she says.
Her outpatient surgery was performed at Henry Ford Medical Center - Cottage in Grosse Pointe Farms. When she woke up, she had no post-operative pain. She had been given both general and local anesthesia, of course, but when that wore off 48 hours later, she still didn't feel any pain.
"Typically, when you have bone surgery, you anticipate discomfort," says Mary Alice. "But I didn't have any, and I think that was partly due to my mindset. I was almost excited for surgery because I knew I would be so much better off.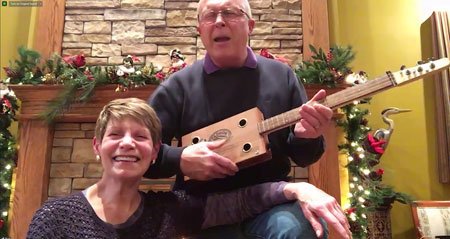 "At one point, 10 weeks later, when I was being released to stand on my foot again, I recall Dr. Brouyette saying, 'be careful telling people you had no pain, because that's not going to be everyone's experience.' But I think if you can go into it with a positive mindset and try to not be anxious, you'll be better off. The relationship you build with your provider — in my case, with Dr. Brouyette — really helps to maintain that positivity. Dr. Brouyette is so compassionate and talented. She really takes the time to listen to her patients."
Recovering Like A Pro
Mary Alice was supposed to be off her foot and not working for up to 4 weeks after surgery, but she went back to work after a week with a scooter. "The scooter was sort of my appendage for the next 10 weeks," she says. "My trusty husband drove me back and forth to work. I learned to maneuver quite well on the scooter — I was a terror on it, I was so comfortable on it that it didn't slow me down."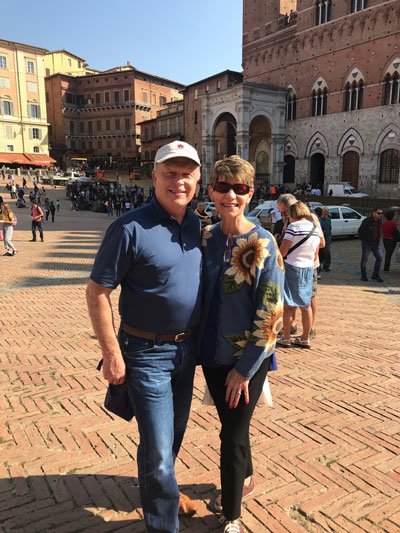 Mary Alice was released from the scooter and transferred to a walking boot the day of her retirement party from Henry Ford. She began physical therapy and rehab and was fully functioning in November 2017, four months after surgery. Since then, she has been back to her usual active self.
After retiring, Mary Alice and her husband moved from Grosse Pointe to Maryland to be closer to their children and grandchildren. They live in a rural wooded community , and love to garden, bake, volunteer and spend time with family — all things she can do now fluidly and easily, without any pain.
"My whole experience at Henry Ford very positive one — so much so that it inspired my friends and colleagues to do something about their own issues," says Mary Alice. "I'm so proud to say that I had surgery at my own organization and that everything went so well. It's like when you find a great recipe you love — you immediately want to share it with others."