Weight Management Program
A team approach designed around YOU!
The Henry Ford Weight Management Program is a clinically based program that is tailored to each patient's goals and needs. The program includes:
Nutrition consults with registered dietitians
Personal exercise/behavioral consults with exercise physiologists
New virtual options
Group and individual follow up options with a weight management expert who will provide:


Accountability
Coaching
Education
Support
Program Philosophy
Many factors can contribute to excess weight, beyond simply eating too much and exercising too little. The Five Pillars to a Healthy Lifestyle is a holistic approach that accounts for:
Healthy Nutrition
Physical Activity
Mind Matters
Healthy Environments
Accountability
To learn more
watch our video
or use one of the numbers below to schedule a free weight management information session:
Weight Management Orientation Dates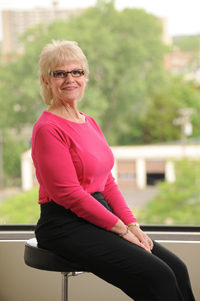 Join a free virtual weight management orientation to learn more about the Henry Ford Weight Management Program.
Exercise is key
In addition to meeting with an exercise physiologist, weight management participants can get further support by joining the medically supervised exercise program known as PREVENT which has individual and group exercise options for patients.