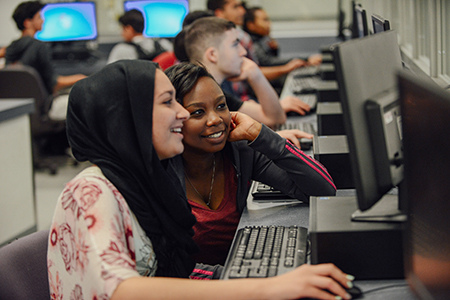 Henry Ford Early College generally admits only for the fall term. The admissions process begins much earlier. Applications are accepted January 1 - March 15.
To apply to HFEC follow these steps:
After all documentation is received, we will contact you to set up an interview. Interviews are usually conducted in February through early April.
Final student selection is by lottery.