Our programs include:
The United States Department of Labor: Bureau of Labor Statistics Occupational Outlook Handbook provides information regarding healthcare occupations including:
Job description summary
What they do
Work environment
How to become one
Pay
Job Outlook
The Profession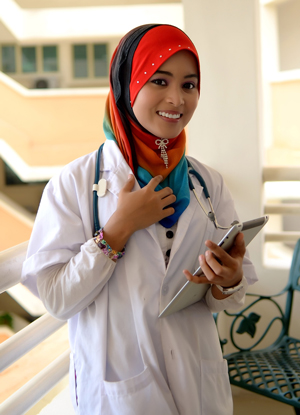 The medical assistant is a professional multi-skilled individual employed in physicians' offices, clinics, and other ambulatory health care facilities. The medical assistant may be responsible for patient scheduling, receptionist duties, medical record management, correspondence, insurance procedures, and accounts receivable. Clinical duties may include: interviewing and teaching patients; taking vital signs; preparing patients for assisting the physician during examination; performing routine laboratory testing, phlebotomy, and electrocardiography; sterilizing supplies; and administering medications.
Program Description
The Medical Practice - Clinical Management program is a 1 + 1 program that will lead to an Associate in Applied Science degree centered around the Medical Assistant. The first portion of this program focuses upon the preparation of the Medical Assistant, while the second portion of the program builds upon that foundation preparing the medical assistant to then perform routine administrative duties in physicians' offices, clinics, and other ambulatory health care facilities. Both administrative and clinical duties are emphasized in the classroom and laboratory with directed practical experience in selected physicians' offices, hospitals, and clinics.
Medical (Office) Assistant, Level II Certificate of Achievement, 36 credit hours
Medical Practice - Clinical Management Associate in Applied Science degree, 66 credit hours.
The Program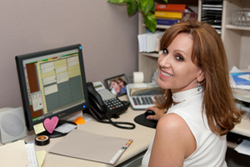 The goal of Henry Ford College's associate degree in Medical Practice/Facility Business Management is to assist students in gaining the necessary knowledge and competencies to manage the specialized business functions of a medical practice or medical facility. Students will learn concepts of medical billing, coding, and insurance claim forms as well as accounting, customer service, management, medical terminology, and effective oral and written communications. The knowledge and skills obtained in this program are used in managing the "front office" or business section of a medical practice of several physicians, a hospital unit, or a medical equipment supplier. The Medical Practice/Facility Business Management program builds on the Medical Receptionist certificate and the Medical Insurance Specialist certificate. This is a three step program consisting of the following:
Medical Receptionist, Level I Certificate of Achievement, 16.5 credit hours
Medical Insurance Specialist, Level II Certificate of Achievement, 48 credit hours
Medical Practice/Facility Business Management, Associate in Business degree, 70 credit hours
Medical Receptionist is an individual who performs the functions, with supervision, within a health care office providing customer service as well as patient intake and discharge services.
The Medical Insurance Specialist is an individual who processes the information necessary for reimbursement of health care services.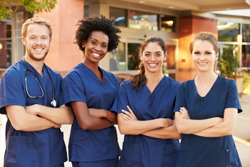 The Profession: Registered nurses (RNs) provide and coordinate patient care, educate patients and the public about various health conditions, and provide advice and emotional support to patients and their family members. Registered nurses work in hospitals, physicians' offices, home healthcare services, and nursing care facilities. Others work in correctional facilities or schools, or serve in the military. After completion of the nursing education program, registered nurses also must be licensed by successfully completing a state licensing exam.
Program Description:
Degree Type: Associate in Applied Science
Admission is competitive. Nursing students are admitted in the fall and winter terms. Prepares individuals to work as entry-level registered nurses. Individuals must complete the prerequisite coursework and fulfill and maintain additional program requirements. The program is two years (four semesters) in length and includes classroom, lab, and clinical components.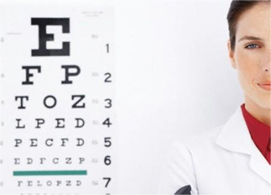 The Profession: Ophthalmic technicians assist ophthalmologists in examining and measuring patients with vision problems, vision disorders, and eye diseases. Technicians assist with administering directed treatments and topical medications; diagnostic test procedures and equipment operation; anatomical and functional ocular measurements; patient care and instruction; and office administrative procedures.
Program Description
This is a two year associate degree program, which prepares student to perform as an entry level ophthalmic technician. This program integrates classroom activities with laboratory and clinical experiences. There are specific admission requirements for entry into this program.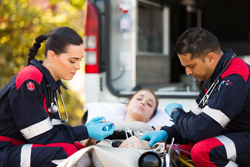 The Profession: A paramedic is a medical professional who provides medical care to patients enroute to hospitals or other medical facilities. As such, he or she needs to be well-versed in many kinds of medical treatment. Paramedics are trained in a variety of emergency procedures and techniques with the primary purpose of stabilization of the patient during transport. Routinely first on the scene of an accident, the paramedic quickly assesses the situation and determines the proper course of action for each patient. The paramedic accompanies the patient to the hospital or medical facility as well, making sure that the patient maintains his or her condition of stability enroute to the hospital or medical facility.
Program Description
Degree Type: Associate in Applied Science
Designed to meet the needs of students interested in entry-level training as well as those seeking career advancement of the emergency medical and paramedic fields. Emergency Medical Technology offers an exciting and challenging health-care career for individuals interested in providing emergency care in the pre-hospital or hospital emergency department setting.
The Profession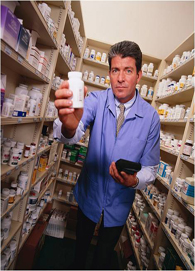 Pharmacy technicians are skilled health specialists who, under the direction and supervision of a pharmacist, assist in the varied activities of a pharmacy department. The Pharmacy Technician may be responsible for:
Preparing and dispensing medications in accordance with standard procedures and laws under the supervision of the registered Pharmacist.
Transcribing and processing physician orders
Preparing intravenous admixtures, including chemotherapy medications
Maintaining patient profiles and medication records
Preparing bulk formulations and compounding
Maintaining inventories of pharmaceutical supplies
Communicating effectively with patients and members of the health care team.
Program Description
This one year certificate program is designed to prepare individuals for employment as an entry level pharmacy technician in hospital, retail, community or other institutional pharmacies. There are specific admission requirements for entry into this program.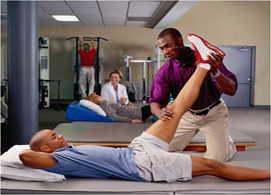 The Profession: Physical therapist assistants (PTAs) are skilled health care providers who assist in providing planned patient care programs under the direction and supervision of a physical therapist. As members of the rehabilitation team, PTAs perform treatments designed to relieve pain, promote healing and improve functional ability. Once the treatment plan is designed by the Physical Therapist, the PTA may be responsible for carrying out this treatment plan.
Opportunities for PTAs are excellent at this time and are projected to continue to increase in the future. PTAs may choose to practice in a variety of settings, including hospitals, rehab centers, sports medicine clinics, public and private schools, outpatient physical therapy clinics, nursing homes and home health settings.
Program Description
The PTA program is a full time two year Associate in Applies Science degree program. It is designed to prepare individuals for employment as entry level physical therapist assistants. Students in this program will have learning experiences in the classroom, laboratory and in local physical therapy facilities. The final semester is spent in full time (40 hrs/week) clinical externships.
The Profession
Radiologic Technology is that segment of medicine devoted to patient diagnosis through the use of ionizing radiation. Specifically, radiation is used to create images of tissues, organs, bones, and vessels that comprise the human body. When requested by a physician, it is the radiographer who is responsible for creating these images in a safe and precise manner. The radiologist, a physician who is specifically trained in the interpretation of these images, performs diagnosis of the final image.
A major responsibility of the radiographer lies in the proper use of radiation. When not properly utilized, ionizing radiation has the potential to be damaging to both patient and user. Therefore, the radiographer is trained to understand radiation and be aware of its potential hazards. This knowledge serves to protect the patient and the radiographer, creating a safe work environment.
Program Description
The Radiographer Program is a 24 month, full-time program with clinical and academic courses scheduled Monday through Friday. It is recommended that outside employment not exceed 20 hours per week. The academic courses will be conducted at Henry Ford College. The radiography clinical assignments will be held at a variety of healthcare settings throughout the Detroit region. The Mission of the HFC Radiographer Program is to graduate competent, entry-level radiologic technologists.
Goals of the Radiographer Program:
Graduates will be clinically competent.
Graduates will adopt the personal and professional behaviors of an entry-level radiologic technologist.
Graduates will be employable and certified in sufficient number to meet the needs of the community.
The Profession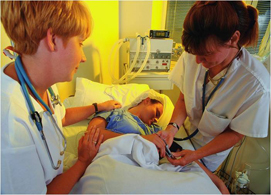 Respiratory therapists are health care professionals, dedicated to providing life-supporting, life-enhancing care to newborns, children, adults and the elderly. Respiratory therapists work under qualified medical direction to assess, treat, manage, provide diagnostic evaluation, educate and care for patients with deficiencies and abnormalities associated with the cardiopulmonary system. Therapists work throughout hospitals, most often in intensive care units and emergency settings. Therapists are a special blend of patient-centered caregivers and technically sharp, analytical thinkers. Some therapists concentrate on pulmonary rehabilitation and continuing care in patient homes or extended care facilities while others specialize in pediatric/neonatal care. The respiratory therapist may also work in areas such as cardiopulmonary diagnostics, medical equipment sales, management and education.
Program Description
The respiratory therapist program provides a blend of classroom and clinical experiences. Program faculty work closely with clinical sites and employers to prepare graduates for today's rapidly changing health care environment. The first year of the program involves completion of technical and support courses. Beginning with the spring semester and throughout the second year of the program, students are required to complete advanced technical courses and a wide variety of clinical rotations. The outlook for RTs has never been better. According to the Bureau of Labor Statistics, employment is expected to increase faster than average through the year 2012.
Profession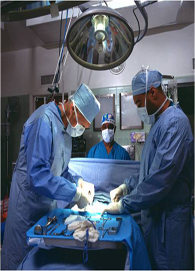 Surgical technologists are allied health professionals who are an integral part of the team of medical practitioners providing surgical care to patients in a variety of settings. The surgical technologist works under medical supervision to facilitate the safe and effective conduct of invasive surgical procedures. This individual works under the supervision of a surgeon to ensure that the operating room environment is safe, that equipment functions properly, and that the operative procedure is conducted under conditions that maximize patient safety. A surgical technologist possesses expertise in the theory and application of sterile and aseptic technique and combines the knowledge of human anatomy, surgical procedures, and implementation tools and technologies to facilitate a physician's performance of invasive therapeutic and diagnostic procedures.
Program Description
The Surgical Technologist is an Associate in Applied Science degree program designed to prepare individuals for employment as entry-level surgical technologists. In the first year of the program, students complete the basic technical and academic support courses. The second year focuses on advanced technical courses and the clinical component of the program. There are two major clinical courses in the second year of the program. Students will spend approximately 600 hours in a variety of diverse, quality clinical settings.
Profession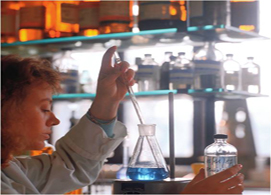 Biotechnology is the use of biological organisms, or systems to manufacture products intended to improve the quality of human life. Biotechnology Technicians use skills to perform a wide variety of laboratory tasks and experiments, write reports, and act as an assistant to the lead scientist in research, medical, agricultural and forensics laboratories.
Program Description
HFC's Biotechnology Program is specifically designed to train students for positions as biotechnology technicians in the region's biotechnology-based industries and institutions. This program integrates authentic work-based experiences, training in modern instrumentation and new technologies, and rigorous science content to produce adaptable technicians that support the changing workplace. The associate in applied science degree in biotechnology will provide this training within the broader context of the College's General Education requirements.