New Asthma Guidelines Empower Patients to Tailor Inhaler Use
January 6, 2021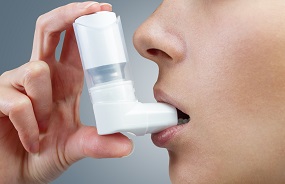 DETROIT (January 6, 2021) – Newly released guidelines from the National Institutes of Health (NIH) for managing and treating asthma will empower patients with mild or moderate asthma more flexibility in using inhalers for optimal effectiveness, said co-author Daniel Ouellette, M.D., a Henry Ford Health System pulmonologist and critical care medicine physician.
It is the first time the guidelines have been updated in more than a decade.
Dr. Ouellette said one of the most significant changes in the guidelines allow patients to tailor their medication to the onset of their symptoms rather than follow a reg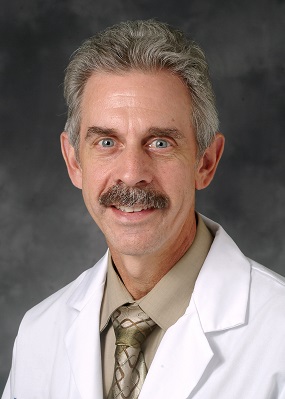 ularly structured medication schedule. It will also reduce patients' exposure to the side effects of their medication.
"The new strategy involves a more flexible approach on the side of patients," he said. "Instead of rigidly being prescribed inhaled controlling medicines on a daily basis and a standard dose, patients are being empowered to use their medications more on an as-needed basis so they can have targeted therapy when they need it. This has actually been shown to be an effective approach to treatment and will change the way physicians manage their patients."
Published in the Journal of Allergy and Clinical Immunology last month, the new guidelines are the first updates to asthma management by the NIH since 2007. Dr. Ouellette was part of an expert panel charged with developing the new protocols based on a review of the latest scientific literature.
"It's an important document because it represents an assessment by a national organization of health of the United States about what the best practices are for managing asthma," Dr. Ouellette said.
More than 25 million people in the United States suffer from asthma, including more than 5 million children. According to the Centers for Disease Control and Prevention, one in 12 children suffer from some degree of asthma, making it the most common chronic condition among younger people.
Asthma causes the airways of the lungs to narrow, which makes it difficult to breath. Without appropriate treatment, asthma can significantly limit activities and result in flare-ups, often called asthma attacks, that may lead to hospitalization or death. The rate of asthma deaths has declined from 15.0 per million in 2001 to 10.5 per million in 2018, according to the CDC.
The guidelines focused on five other key areas:
Using long-acting antimuscarinic antagonists (LAMAs) with inhaled corticosteroids for long-term asthma management. A LAMA is a bronchodilator, a medicine that helps to keep airway muscles relaxed. "Treatment with combination inhalers is an importance advance," Dr. Ouellette said. "It's probably the single most important new element to the recommendations."
Using multiple methods to reduce exposure to indoor asthma triggers such as air purifiers, HEPA vacuum cleaners and pillow and mattress covers that prevent dust mites. Research shows that using one method alone does not improve asthma outcomes.
Administering allergy shots that contain very small amounts of allergen to reduce the sensitivity to allergens.
Using a fractional exhaled nitric oxide (FeNO) test to help manage asthma or help confirm a diagnosis in some patients when the diagnosis is unclear. This test involves breathing into a tube connected to a machine that measures the amount of nitric oxide, which can increase when there is airway inflammation.
Lastly, the guidelines opposed general use of a treatment called bronchial thermoplasty in people ages 18 and older who have moderate to severe persistent asthma because the long-term outcomes are uncertain compared to the small benefits. The panel suggested that research continue for this therapy to learn more about its long-term effects. The procedure uses heat to reduce the muscle around the airways that tighten during an asthma attack and makes it hard to breathe. Bronchial thermoplasty is only offered to carefully selected patients at Henry Ford.
Dr. Ouellette said it is important for physicians to take time during an office visit and carefully explain to their patients what the guidelines mean and how they impact their long-term health.
"This will represent a challenge for physicians," he said. "Not only is it a change in what we were telling our patients to do but it also will require some teaching and instruction. Instead of just saying take this inhaler twice a day, you're going to have to instruct patients about what symptoms they should be looking for when they use these inhalers. There's going to be more instruction and education involved on the part of physicians."
###
About Henry Ford Health System
Founded in 1915 by Henry Ford himself, Henry Ford Health System is a non-profit, integrated health system committed to improving people's lives through excellence in the science and art of healthcare and healing.Henry Ford Health System includes six hospitals including Henry Ford Hospital in Detroit; Henry Ford Macomb Hospitals; Henry Ford Wyandotte Hospital; Henry Ford West Bloomfield Hospital; Henry Ford Allegiance in Jackson, MI; and Henry Ford Kingswood Hospital – an inpatient psychiatric hospital.
Henry Ford Health System also includes Henry Ford Medical Group: Henry Ford Physician Network; more than 250 outpatient facilities; Henry Ford Pharmacy; Henry Ford OptimEyes; and other healthcare services. Our not-for-profit health plan, Health Alliance Plan – HAP – provides health coverage for more than 540,000 people.
As one of the nation's leading academic medical centers, Henry Ford Health System trains more than 3,000 medical students, residents, and fellows annually in more than 50 accredited programs, and has trained nearly 40% of the state's physicians. Our dedication to education and research is supported by nearly $100 million in annual grants from the National Institutes of Health and other public and private foundations.
Henry Ford Health System employs more than 33,000 people, including more than 1,600 physicians, more than 6,600 nurses and 5,000 allied health professionals. For more information, go to henryford.com.
###
MEDIA CONTACT: David Olejarz / David.Olejarz@hfhs.org / 313-303-0606