Henry Ford Health System Leader Elected to Ontario Health Association Board
October 7, 2021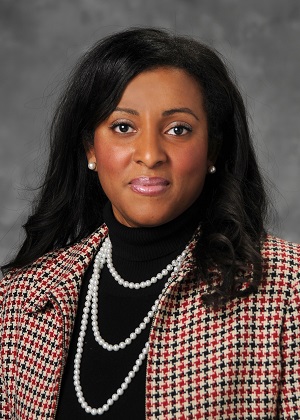 DETROIT (October 7, 2021) – Donna Wellington, newly named Vice President, Primary Health at Henry Ford Health System and a Windsor Essex-County resident, was elected to the Board of Directors of the Ontario Health Association (OHA).
Wellington, who will serve on their Governance and Nominating Committee, is among five new board members which represent about 140 public hospitals across Ontario. The OHA is equivalent in its prominence to the American Hospital Association in the United States by working to advance and influence health care policy, innovation and quality performance in Ontario.
Wellington joins the Board with over 20 years healthcare leadership and clinical experience across multiple service lines at Henry Ford Health System, an internationally recognized integrated healthcare organization.
"I am grateful to have a voice at the table for Ontario healthcare and to be able to advocate on behalf of my community of Windsor and Essex County and all of the province," said Wellington. "As we work together to transform healthcare, I vow to always give 100 percent and to consider the patient's point of view when making decisions."
In her recently announced new leadership position, she will develop and lead Primary Health across the organization including developing strategy and integration of Primary Care with Henry Ford's Population Health Services and physician networks.
In her previous role as COO, Behavioral Health, Wellington was responsible for inpatient and outpatient behavioral health services, Emergency Department psychiatric services, a freestanding psychiatric hospital and an addiction medicine center that provides residential and outpatient services. She provided strategic operational leadership focusing on continuous improvement, quality assurance and transformational integration of care to improve outcomes for a diverse patient population.
"For those of us who have had the chance to know and work with Donna for many years, we know that her passion, finely-honed leadership skills and visionary perspectives are assets that will be a make her an energized and effective board member," said Bob Riney, Henry Ford's President of Healthcare Operations and Chief Operating Officer.
Wellington's extensive leadership experience includes having served as vice president of operations at Henry Ford Hospital and as senior administrator of the Henry Ford Medical Group overseeing Women's Health, Dermatology, Genetics, Urology, Primary Care and Pediatrics. She also served as nurse administrator for several departments within the hospital.
Wellington is on several boards in Windsor Essex-County including Hotel Dieu Grace Hospital where she was recently appointed chair of the Quality Committee and the Management Advisory Board for the University of Windsor Odette Business School. She is a past board member of the Windsor Regional Hospital and World Health Innovation Network.
She is a Carol Emmott fellow; the only Canadian among the 2017 inaugural class of women health care leaders and in 2020, was recognized as a Top 100 Accomplished Black Canadian Women honouree.
Wellington holds a bachelor's degree in nursing and a master's degree in business administration from the University of Windsor.
###
MEDIA CONTACT: Synthia Bryant / sbryant3@hfhs.org / 248-421-8686
About Henry Ford Health System
Founded in 1915 by Henry Ford himself, Henry Ford Health System is a non-profit, integrated health system committed to improving people's lives through excellence in the science and art of healthcare and healing. Henry Ford Health System includes Henry Ford Medical Group, with more than 1,900 physicians and researchers practicing in more than 50 specialties at locations throughout Southeast and Central Michigan. Acute care hospitals include Henry Ford Hospital in Detroit, MI and Henry Ford Allegiance Health in Jackson, MI – both Magnet® hospitals; Henry Ford Macomb Hospital; Henry Ford West Bloomfield Hospital; and Henry Ford Wyandotte Hospital.
The largest of these is Henry Ford Hospital in Detroit, a quaternary care research and teaching hospital and Level 1 Trauma Center recognized for clinical excellence in cardiology, cardiovascular surgery, neurology, neurosurgery, and multi-organ transplants. The health system also provides comprehensive, best-in-class care for cancer at the Brigitte Harris Cancer Pavilion, and orthopedics and sports medicine at the William Clay Ford Center for Athletic Medicine – both in Detroit. As one of the nation's leading academic medical centers, Henry Ford Health System annually trains more than 3,000 medical students, residents, and fellows in more than 50 accredited programs, and has trained nearly 40% of the state's physicians. Our dedication to education and research is supported by nearly $100 million in annual grants from the National Institutes of Health and other public and private foundations.
Henry Ford's not-for-profit health plan, Health Alliance Plan (HAP), provides health coverage for more than 540,000 people.
Henry Ford Health System employs more than 33,000 people, including more than 1,600 physicians, more than 6,600 nurses and 5,000 allied health professionals.