A Statement Regarding Misinformation Related to Henry Ford Health's Use of Anesthetic Gas
February 16, 2023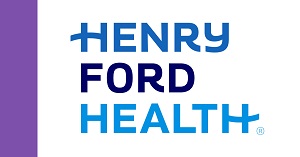 Last month, the American Society of Anesthesiologists (ASA) published and distributed a press release that misrepresented research being done at Henry Ford Health.
The ASA news release stated that "anesthesiologists could decrease the amount of anesthetic gas provided during procedures." That allowed for the impression that we were reducing the amount of anesthesia given to patients. That is absolutely not true.
We want to make it abundantly clear that any inference that our health system is giving—or considering giving—our patients a smaller amount of anesthesia than medically necessary is patently false. Our anesthesia team would never compromise patient care, safety or comfort in any way or for any reason, nor would we ever contemplate reducing the amount of anesthetics necessary to provide reliable care to patients during procedures.
It would have been more accurate to say we are examining ways reduce the amount of anesthetic gas wasted either by being released into the operating room or vented to the outside atmosphere through the exhaust system while still providing the same concentration of anesthetics to the patient.
The inaccurate press release has been removed from the ASA web site, and their statement on the issue can be viewed here.
###