Getting Through the Perfect Storm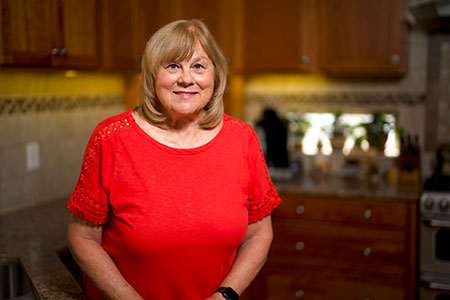 Kathryn Cosgrove, a 72 year-old nurse, was really looking forward to enjoying her retirement. "Other than some arthritic hips, I was in great shape, taking no medications," Kathryn explained. "I had no symptoms of what was to come other than labored breathing."
Luckily for Kathryn, coming to Henry Ford Wyandotte Hospital's emergency department was a life-saving choice. It was discovered she had a deep vein thrombosis (DVT) in her right leg, with a pulmonary embolism (PE), a large saddle on both sides of her lungs that needed to be removed immediately. She was in the ED at 10 a.m. and by 3 p.m. was in the cardiac cath lab.
Diagnosis and Treatment Options
Unknowingly, Kathryn had become the third patient to be treated by Interventional Cardiologist Qaiser Shafiq, M.D., an expert in catheter-directed therapies for PE, using the EkoSonic endovascular thrombolytic system or EKOS. Using a guided ultrasound catheter, a minimally invasive procedure, the PEs Kathryn was experiencing were dissolved.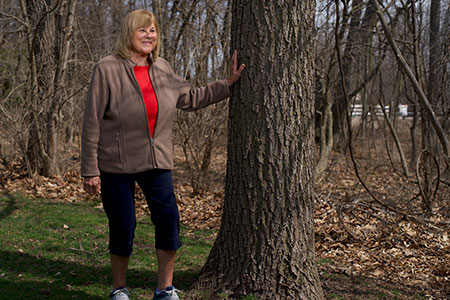 Dr. Shafiq explained, "In the cardiac cath lab, the two-part catheter -- the infusion catheter and ultrasonic core are inserted and remain for up to eight hours. The ultrasonic core generates an acoustic field to drive the clot busting drug deeper into the clot. This unwinds the fibrin (too much fibrin causes clots to form), exposing plasminogen receptor sites (enzymes that break down the fibrin that formed the clot)." This benefits patients like Kathryn because the PE dissolves faster without damaging vessels, valves, or wall. When the catheter is removed the patient either passes the clot material or the body absorbs it.
Dr. Shafiq believes that Kathryn had the perfect storm of issues that caused the DVT to form. "Kathryn was experiencing ilio tibial ligament syndrome, an inflammation that further irritated her hip cartilage. This caused her pain and stiffness, so she was more sedentary prior to having the DVT."
Kathryn explains, "I'll be on medications to reduce the possibility of further clots." Gratefully, Kathryn shares that following two hip replacements and PEs being safely removed, she is now back to enjoying a much-deserved retirement.