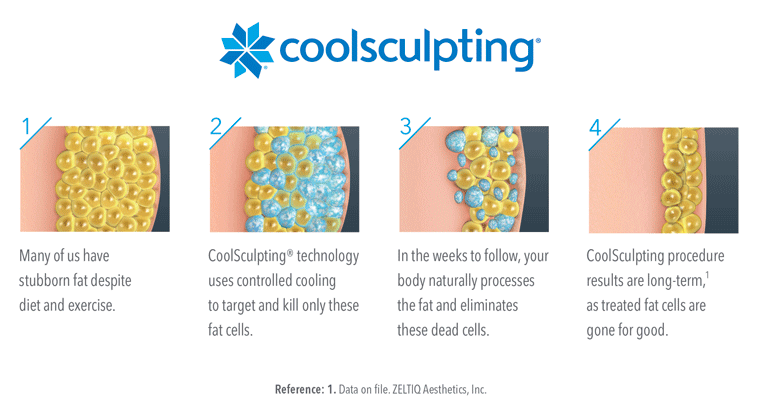 CoolSculpting® is a non-surgical, fat-reduction treatment that targets stubborn areas resistant to diet and exercise. Results begin to show three weeks following treatment and the most dramatic effects are seen within two to four months.
What to expect
Due to high demand, there is over a 90 day wait on appointments.
CoolSculpting® is performed in the offices of the Henry Ford Center for Cosmetic Surgery and does not require anesthesia. The body area of concern is put into a machine and you may feel some pulling as suction is applied. Within five to ten minutes you may feel an intense cold sensation as the area goes numb.
You can bring reading material or just rest while the treatment occurs. You will experience minimal if any discomfort. During the course of treatment, notify the office staff if you have any concerns.
Does CoolSculpting
®

actually work?

Yes. Fat cells that are frozen through CoolSculpting® eventually die. The freezing process treats 20 percent of fat cells per session. Each session is a one-hour treatment, and two to four sessions may be required to achieve the desired outcome.

Disclaimer: The patient photos below were supplied by the CoolSculpting® device manufacturer. The patients shown are not patients of Henry Ford Health and their procedures were not preformed by Henry Ford Health physicians. Individual results may vary.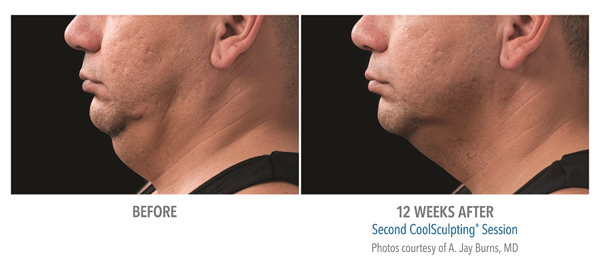 Can I go to work the next day?
Yes, you will not have any activity restrictions. You may be swollen for one to two weeks after the procedure. A compression garment may be helpful.
How often can I have this procedure?
If swelling occurs, do no retreat until the swelling fully resolves. Full results are appreciated after two to four months. However, you may consider retreatment after six to eight weeks from the original procedure.