A new treatment for wrinkles, sun spots, acne scars and hyperpigmentation.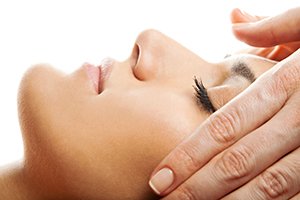 As we age, our skin is naturally changes, we begin to see wrinkles, sun spots, hyperpigmentation, and acne scars. To treat these facial skin issues, and others, The Henry Ford Cosmetic Center offers microneedling treatments to help reduce the signs of aging and improve facial appearance.
What is Microneedling?
Microneedling treatments use a hand-held device that uses fine needles to shallowly puncture the surface of the skin and break down wrinkles and scar tissue, stimulating new collagen production in the deeper layers of the skin.
Microneedling treatments are appropriate for all skin types, and can be used on many parts of the body with minimal risk of infection or scarring. You may also combine this treatment with platelet-rich plasma injections to utilize your body's own healing and growth factors, which will amplify the rejuvenating effects.
Does it hurt?
A topical numbing cream is applied prior to treatment to make the procedure comfortable.
How long does the treatment take?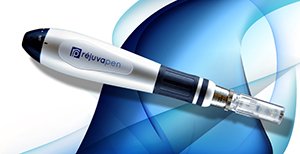 Microneedling treatments are quick and usually take about 15-20 minutes.
How long does the recovery process take?
The recovery process requires very little downtime and is far quicker than traditional laser treatments. You may appear to have facial redness, comparable to a slight sunburn, for 24-48 hours.
Is this an FDA approved treatment?
Yes. The Henry Ford Cosmetic Center uses the SkinPen Precision system for all microneedling treatments, the only Class II, FDA cleared microneedling device legally marketed in the U.S.