"Visionaries" Low Vision Support Group
A unique name for a unique group of individuals.
Members of this support group are always eager to share new interests and opportunities with others in the visually impaired community. The Visionaries (a name they chose for themselves) have proven that a visual impairment does not need to hold one back from getting the most out of life.
The "Visionaries" Low Vision support group is open to adults ages 20-59 in the Detroit area, and offers several benefits to members, including: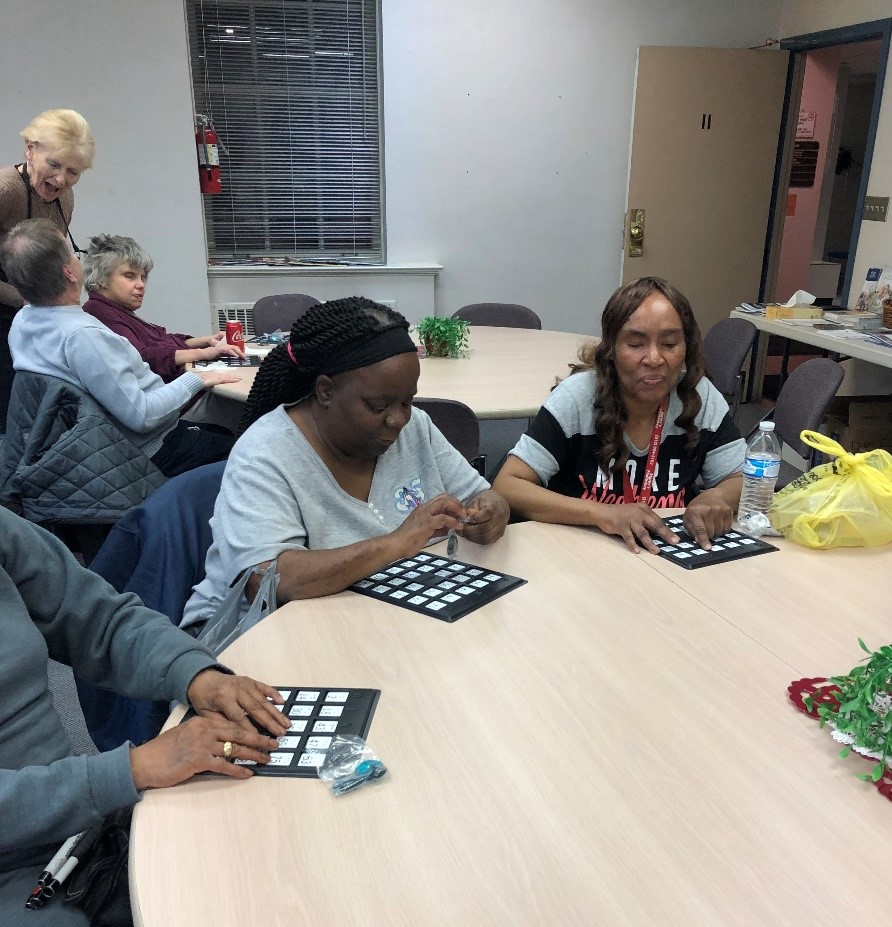 No charge for attending general meetings
Guest speakers
Small group meetings
Occasional day trips and seasonal events
In addition, individuals may attend the support group meetings as long as they like. These meetings are characterized by their cheerful, forward-looking, upbeat nature. Many support group members have been in the group for years, often developing friendships with others in the visually impaired community. All of this is made possible by help from the Friends of Vision, under the direction of the ambassador for the group, who serve as volunteers for the events and raise funds to ensure the continued success of this program.
Seeking out new opportunities
Our support group facilitator and Friends of Vision volunteers have been inspired by the energy of the Visionaries support group. The group traditionally attends a Detroit Tigers game each season made possible by a grant from the MLB Foundation. Here, sighted volunteers give a play-by-play to the support group members, many members – devoted baseball fans – bring their own small radios to listen to the game.
"Visionaries" Low Vision support group at EyesOn Design
Visionaries support group members also participate in the annual DIO EyesOn Design car show that's held each June. They have an opportunity to serve as judges. Wearing white gloves and guided by sighted volunteer automotive designers, the visually impaired support group members judge each car in a specific category by touch, vote on their favorites and present their own award to one vehicle owner.
Senior support groups
In addition to the adult Visionaries support group program, the DIO offers senior support groups for visually impaired or blind adults ages 60 and older. Meetings are held at the DIO, in St. Clair Shores and in Livonia at the Henry Ford Center for Vision Rehabilitation & Research. A new low-vision support group has begun at Henry Ford Medical Center - Lakeside.