Abnormal Uterine Bleeding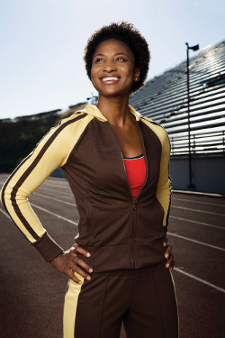 Henry Ford gynecologists provide expert diagnosis and treatment for bleeding problems. Many women experience heavy menstrual flow but excessive bleeding is not normal.
Symptoms of abnormal uterine bleeding
Abnormal uterine bleeding includes one or more of these symptoms:
Bleeding that soaks a pad or tampon every hour
Heavy bleeding that lasts more than a week
Bleeding between periods
Bleeding after sex
Bleeding after menopause (a full year of no periods)
Women experiencing abnormal uterine bleeding should seek gynecologic care for medical help and to rule out any serious conditions.
Diagnosis of abnormal uterine bleeding
To determine the cause of abnormal uterine bleeding, a pelvic exam is required. Your Henry Ford gynecologist may order additional tests, including blood tests, ultrasound of the pelvic organs, or other special pelvic scope exams to view the inside of the uterus. Sometimes a biopsy of the cervix or uterine tissue is required.
Uterine bleeding treatment
Uterine bleeding treatment depends on the cause of the bleeding as well as the woman's age and family planning goals. Most bleeding problems can be treated with medications. Observation over time is also a treatment option if no serious cause is determined.
If abnormal uterine bleeding continues despite medication therapy or a woman's health is at risk, special interventions including surgery may be required to correct the bleeding.
Medications: Hormones and/or nonsteroidal anti-inflammatory medications may be used for women experiencing abnormal uterine bleeding from a hormonal imbalance, uterine fibroids or endometriosis (also called endometrial hyperplasia, an abnormal thickening of the lining of the uterus). Hormone medications come in a variety of forms: pill, patch, cream, or injectable form.
Special Procedures or Surgery: Some causes of abnormal uterine bleeding, such as painful uterine fibroids or endometriosis, may lead a woman to consider hysterectomy, which removes the uterus.
Henry Ford gynecologists offer alternatives to hysterectomy as well as several minimally invasive procedure options to save or remove the uterus.