Happy After Hip Replacement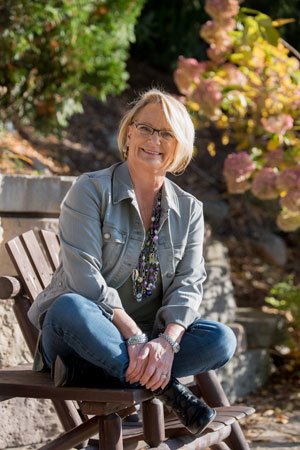 Milford-resident Kimberly Burke, 59, spent years trying to manage her back issue. The pain shooting down her right leg kept worsening. When she finally saw an orthopedic doctor in January, she couldn't believe the diagnosis. Her pain wasn't stemming from her back at all. Kimberly had arthritis in her hip and would eventually need a hip replacement.
"I was floored. I had no idea this was coming," Kimberly says. "The pain I felt was a sciatica pain, so all along I just assumed my pain was related to a back issue."
Managing hip pain
Even though Kimberly knew that a hip replacement was in her future, she was not quite ready to have the surgery yet. She and her husband spend a couple of months in Florida each spring. Kimberly wanted to make that trip before undergoing hip surgery.
Kimberly got a cortisone shot and did a month of physical therapy before heading down to Florida. "I felt great after the cortisone shot, but the relief only lasted for about 5 weeks," Kimberly says. "For the remaining 3 weeks of my trip, I was miserable."
By the end of the trip, Kimberly was having trouble walking long distances. But sleeping was her biggest issue. "At that point, I was hardly sleeping at all," Kimberly says. "I couldn't get comfortable. The strain I placed on my hip throughout the day created waves of pain at night."
Enlisting an orthopedic surgeon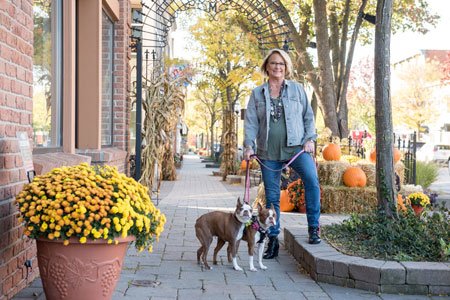 Kimberly wasted no time when she returned from Florida. She made an appointment with Robb Weir, M.D., a surgeon specializing in joint replacement at Henry Ford Health.
"I was anxious to get more information and talk to Dr. Weir about the next step," Kimberly says. "Everyone I know who's had this surgery says they only wish they'd done it sooner. I took that to heart."
Dr. Weir answered Kimberly's questions and scheduled the hip replacement surgery for a month later, at Henry Ford West Bloomfield Hospital. Kimberly went home the day after her complication-free surgery.
"For each step of the process, I knew exactly what to expect. They gave me all the information I wanted and all the instruction I needed," Kimberly says. "I work in software development, and I can say confidently that the whole process has a very nice workflow."
Life after hip replacement
Kimberly is only 4 weeks past her hip replacement surgery, but she is already thrilled with the results. "I still have some pain now but it's the pain of healing from surgery," Kimberly says. "The pain I had before the surgery is completely gone."
Just 10 days after surgery, Kimberly was playing with her grandkids and logged 13,000 steps in one day. While that kind of activity isn't a daily occurrence, she does try to walk into town with her husband for dinner whenever she can.
"I'm not walking fast, but I'm walking pain-free," Kimberly says. "It's an amazing feeling."
Count on Henry Ford for your joint replacement
Learn more about hip replacement at Henry Ford Health or find an orthopedic surgeon.