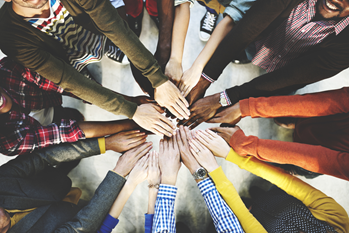 There are a few ways to get started and create your All of Us account:
Visit the All of Us website JoinAllofUs.org
Download the All of Us app
Contact us to schedule an appointment
Because All of Us is research, you will be asked to complete an informed consent process. This process tells more about what is involved, and the risks and benefits of joining.
We will ask you to share different information about yourself. We will ask you basic information about yourself like your name and where you live, questions about your health, family, home, and work. If you have an electronic health record (EHR), we may ask for access. We also want to know if you will want information about your DNA.
Some participants may also be asked to have their physical measurements taken, and/or give blood and urine samples. We'll ask you to answer more questions from time to time. It's up to you to decide how much data you share.
WOMC's JoAnn Purtan shares the All of Us enrollment journey
The health data we gather from our community of one million people will be added to a database. Researchers can then access this data to further understand how different factors, like environment, lifestyle, and genes, can impact health. This may help develop new medical treatments that are unique to individuals, and enable a future of precision medicine for all of us.
We take your privacy very seriously. When you provide personal information, your name and things that easily identify you will be removed, and replaced with a unique code. We'll take care to keep your information secure.