What is the Henry Ford Production System?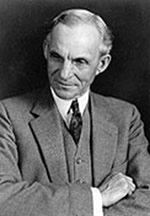 This Henry Ford Production System has evolved as our business system that continually produces thousands of process improvements by an engaged, problem-solving labora¬tory workforce in our six acute care hospitals and 30 medical centers in southeast Michigan. This Lean cultural discipline and teamwork predicated on Deming management principles was the foundation on which these standardized laboratories achieved International Organization for Standardization (ISO) 15189 accreditation in 2013 as the largest ISO-accredited integrated laboratory system in the United States.
Numerous work and management systems have been created over the past decade to sustain our Lean culture, whose credo is "relentlessly pursuing perfection." These include subsystems for policy deployment, system-wide education and competency, plan-do-check-act (PDCA)–based continuous improvement, nonconformance (deviation) detection, classification and management, controlled electronic document taxonomy and management, functional horizontal management, service-line management review, audit systems and daily management.