Goals of the Residency Program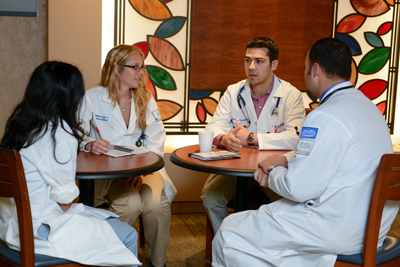 To provide learning experiences based on measurable objectives for the education of residents during a three-year training program.
To promote a broad understanding of the role of internal medicine as it relates to other medical disciplines.
To integrate the sciences applicable to internal medicine with clinical experiences in a progressive manner.
To provide the internal medicine resident with progressive responsibilities, commencing with patient care and progressing to complete patient management.
To develop the teaching skills of residents in internal medicine
To develop the skills necessary for problem solving.
To develop professional leadership and management skills
To foster lifelong learning in medical education.
To develop interest in and understanding of research in internal medicine
To prepare the resident to meet certification requirements of the AMA-ACP through the American Board of Internal Medicine (ABIM).