Henry Ford Health System To Offer Newly FDA Approved Treatment For Epilepsy
May 3, 2018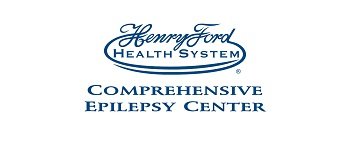 Deep Brain Stimulation Therapy Offers Hope to Patients with Seizures that Cannot Be Controlled with Medication
Detroit – Henry Ford Health System announced today it plans to be one of the first health systems in Michigan to offer a recently FDA approved treatment for patients with epilepsy. This week, the FDA approved medical technology company Medtronic's Deep Brain Stimulation (DBS) therapy for patients with epilepsy whose seizures are drug-resistant to three or more antiepileptic medications.
DBS therapy uses a surgically implanted device, similar to a pacemaker, to deliver controlled electrical impulses to specifically targeted parts of the brain. It has been FDA-approved for Parkinson's disease, Essential Tremor, Dystonia, and Obsessive-Compulsive Disorder. This technology has been approved for the treatment of epilepsy in Europe since 2010. Now, it will be available in the US.
"This is truly great news for our patients," said neurosurgeon Jason Schwalb, M.D., Surgical Director of the Henry Ford Comprehensive Epilepsy Center. "We have seen what DBS therapy can do for patients with other neurological conditions. The long-term results are much better than continued, suboptimal medication therapy. The safety record in Europe has been good. Now, we have another option in our toolkit to help people with this often devastating disease."
The FDA approval was based on results from a clinical trial spanning more than seven years, which collected data from 110 patients who were implanted with the device.
Patients receiving DBS therapy experienced an average of 75% reduction in seizures.
18% of patients experienced at least one 6-month period where they were entirely seizure-free.
7% of patients reported being seizure-free for up to two years.
The most recent survey performed by the U.S. Centers for Disease Control and Prevention (CDC) found that 3.4 million – 3 million adults and 470,000 children – in the United States have epilepsy, about 1.2% of the population. In Michigan, it is believed that 108,900 people in Michigan suffer from the disease – roughly 95,300 adults and 13,600 children.
"The Epilepsy Foundation of Michigan is very hopeful about what Deep Brain Stimulation therapy will mean for those with drug-resistant focal epilepsy," said Brianna Romines, MPA, President, Epilepsy Foundation of Michigan. "We want the epilepsy community to have as many treatment options as possible and we are very excited by the results of the clinical trial."
Dr. Schwalb believes DBS therapy could be available to eligible patients within the next few months, with procedures taking place at Henry Ford Hospital in Detroit, MI, using intraoperative MRI. "Currently, DBS is not covered by most insurance plans, but, that should change quickly."
For more information on the Henry Ford Comprehensive Epilepsy Center, visit HenryFord.com/Epilepsy.
###
MEDIA CONTACT:
Brenda D. Craig, MFA
Director, Media Relations
Henry Ford Health System
313-283-8331 (mobile)