Preparing for a "Twindemic" - Henry Ford's lab plays crucial role in responding to dual threat of COVID-19 resurgence and seasonal influenza outbreak
October 5, 2020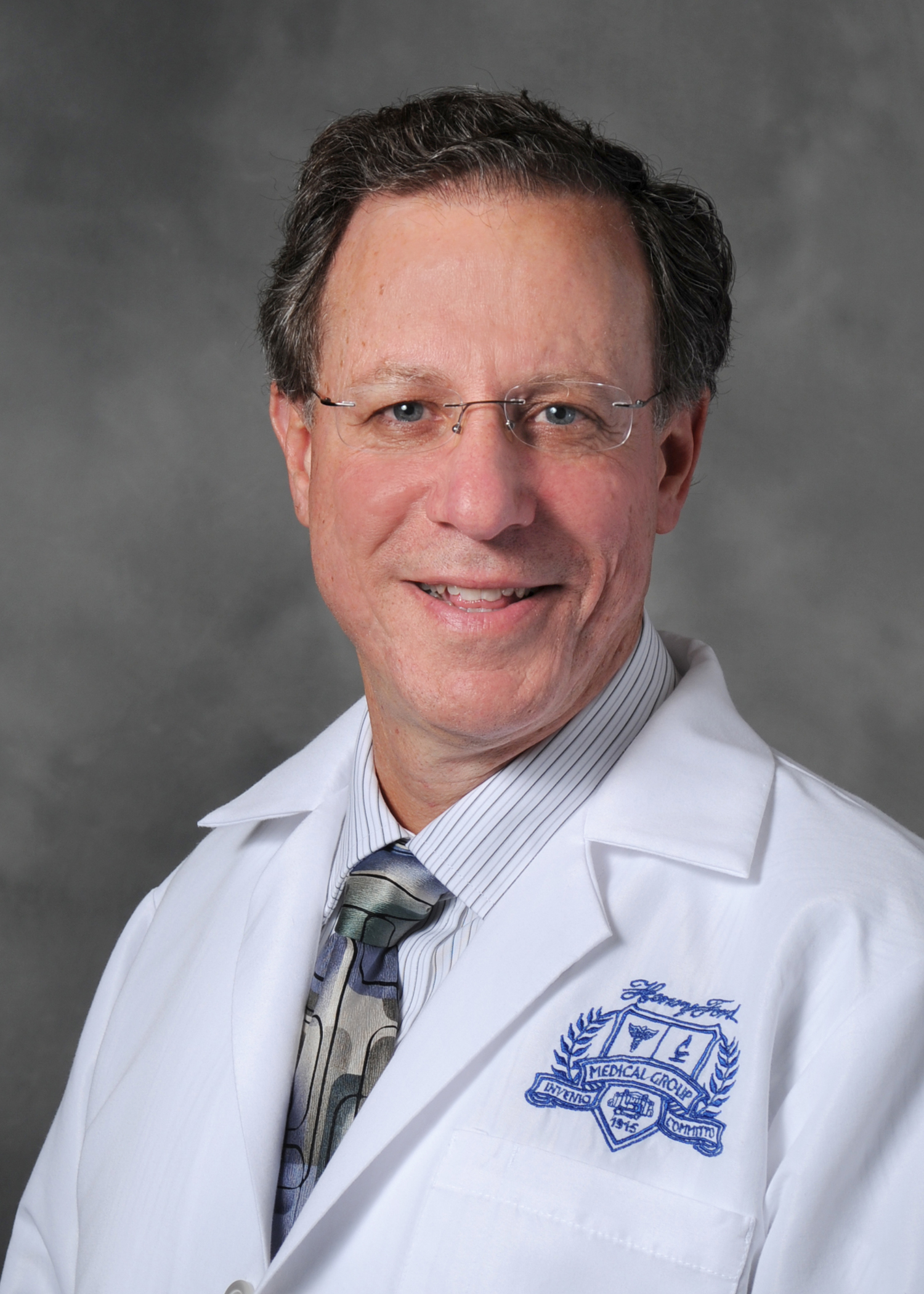 FOR IMMEDIATE RELEASE
DETROIT - Henry Ford Health System's microbiology laboratory is preparing for what could be an extraordinarily challenging demand for COVID-19 and flu testing this fall and winter.
The lab, which has processed nearly 160,000 COVID-19 swabs across the health system since the onset of the pandemic in Michigan in March, was the first hospital-based lab in Michigan to run in-house COVID-19 tests with same-day results. The lab is housed at Henry Ford Hospital in Detroit.
While Detroit and Michigan's COVID-19 cases are steady currently, it's critical to prevent hospitals from being overwhelmed by concurrent spikes of COVID-19 and influenzas A & B - and to protect the public from the risks of the flu, which led to the deaths of 24,000 - 62,000 people in the U.S. during the 2019-2020 flu season. Flu season typically starts in October and peaks December to February. However, spread can continue into May.
"Our experience with COVID-19 left us with important lessons, including how to prepare for a possible worst-case scenario," said Richard Zarbo, M.D., chair of Pathology & Laboratory Medicine. "We've been working round the clock to implement a strategy that will protect our patients and the public by ensuring that this twin surge would not disrupt our ability to provide fast, reliable results."
Henry Ford tests all patients for COVID-19 prior to surgery and many procedures. It also tests expectant mothers prior to delivery, patients who present with specific symptoms in the emergency department and other groups of patients. In addition, the lab performs testing for first-responders and many community partners.
The lab's testing platforms can run as many as 1,500 COVID-19 samples each day. In the last 30 days, 29,355 Henry Ford patients have tested negative for COVID-19 and 859 have tested positive. Testing to date does not yet show widespread influenza in the community.
Steps being taken to prepare for the overlapping arrival of flu and a surge in COVID-19 include:
Adding a combined COVID-19 (SARS-CoV-2) and Influenza A & B test to its testing platforms at multiple locations across Southeast Michigan to save to save time and assist in quicker diagnoses
Expanding daily COVID-19 testing capacity beyond 1,500 a day, all reported in less than 24 hours
Offering a maximum influenza testing capacity
Managing supply chains to anticipate and avoid shortages in items such as swabs, vials and reagents
Implementing diversified modes of sample collection to assure supply availability, test sample reliability and use of latest technology and research
Investing in new equipment, testing platforms, transport media, reagents and other tools

"We are fortunate to have top-notch scientists focused on assuring the accuracy of results, improving and validating lab processes, maintaining strong relationships with suppliers, and performing quality control inspections around the clock so that patients and their providers can make timely care and safety decisions," Dr. Zarbo said. "Every year the lab prepares for the increase in demand brought on by the flu season and this year we are working doubling hard to prevent being overburdened. The community can support these efforts for all of us as we move forward by taking avoiding risks known to spread disease."
Data from some countries in the Southern hemisphere where people are using masks and social distancing shows that the same precautions in place to protect COVID-19 have been effective in reducing the incidence of flu in those countries during their winter season. Henry Ford urges the public to support our efforts to keep the public healthy by taking COVID-19 and flu seriously by doing these things:
Getting a flu shot for anyone over age six months – www.henryford.com/flu
Wearing a mask – If everyone in the United States wore a mask when in public, COVID-19 would be in control in four – eight weeks – www.henryford.com/onward
Respecting additional public health guidelines, including socially distancing, avoiding large crowds
Washing hands often and well
More at www.henryford.com/coronavirus
MEDIA CONTACT: Kim North Shine / knorth1@hfhs.org / 313-549-4995
About Henry Ford Health System:
Founded in 1915 by Henry Ford himself, Henry Ford Health System is a non-profit, integrated health system committed to improving people's lives through excellence in the science and art of healthcare and healing. Henry Ford Health System includes six hospitals including Henry Ford Hospital in Detroit; Henry Ford Macomb Hospitals; Henry Ford Wyandotte Hospital; Henry Ford West Bloomfield Hospital; Henry Ford Allegiance in Jackson, MI; and Henry Ford Kingswood Hospital – an inpatient psychiatric hospital.
Henry Ford Health System also includes Henry Ford Medical Group: Henry Ford Physician Network; more than 250 outpatient facilities; Henry Ford Pharmacy; Henry Ford OptimEyes; and other healthcare services. Our not-for-profit health plan, Health Alliance Plan – HAP – provides health coverage for more than 540,000 people.
As one of the nation's leading academic medical centers, Henry Ford Health System trains more than 3,000 medical students, residents, and fellows annually in more than 50 accredited programs, and has trained nearly 40% of the state's physicians. Our dedication to education and research is supported by nearly $100 million in annual grants from the National Institutes of Health and other public and private foundations.
Henry Ford Health System employs more than 33,000 people, including more than 1,600 physicians, more than 6,600 nurses and 5,000 allied health professionals. For more information, go to henryford.com