Foot Fractures from Slips and Falls Are Risks for Older Adults
December 1, 2020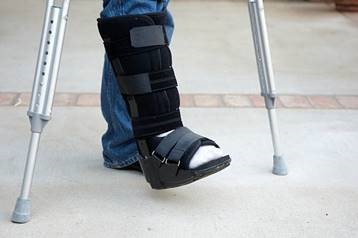 DETROIT (December 1, 2020) – Older adults are more susceptible to bone fractures like the one suffered recently by President-elect Joe Biden, says Henry Ford Health System orthopedic surgeon Erik Eller, M.D. But the injury should not have any lasting effect for the 78-year-old Biden.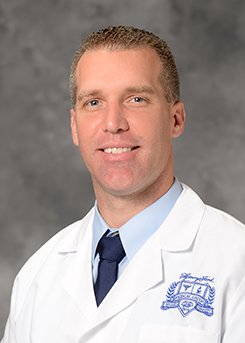 The President-elect suffered a hairline fracture in his right foot while playing with his dog, Major, over the Thanksgiving holiday weekend. His personal physician said Biden would likely require a walking boot for several weeks, which he could be seen wearing during a news conference to announce his economic team this afternoon.
"Fortunately, this is a low energy injury with no displacement of the fractures and no injury to the ligaments," said Dr. Eller, co-chief of the foot and ankle division in Henry Ford's Department of Orthopedic Surgery. "A walking boot is the best conservative course of care for this type of injury."
The type of injury suffered by the President-elect is known as a Lisfranc fracture dislocation and may be most common among athletes. It accounts for only 0.2% of all reported fractures each year, and as many as 20% of these injuries are missed during initial examination.
"Being older may make one more susceptible to these types of fractures as our bone quality tends to decrease with age," said Dr. Eller. "Given the general nature of his injury, I would expect him to recover over the next 4-8 weeks, which is a normal amount of time for anyone who sustains this type of injury."
The typical course for recovery includes a walking boot for 4-6 weeks and then a "stiff" shoe. X-rays would be taken about a month into recovery to evaluate how the injury is healing.
"It is unlikely this injury will have any lasting effect," Dr. Eller said, adding this type of injury can occur from every-day activities and simple mishaps like stepping awkwardly or twisting a foot.
"One of the biggest problems with wearing a boot is that it creates a leg length discrepancy since the boot is higher than most shoes," said Dr. Eller who recommends patients wear an orthotic shoe lift in their opposite shoe to make walking easier and place less strain on the hips and back. Additionally, wearing shoes with a higher sole can also help.
While Biden is not likely to be sloshing through snow this time of year, wearing a walking boot can be challenging for anyone no matter their age. Dr. Eller suggested these helpful tips:
Avoid unkempt walkways and wear a sock over the boot.
Using a cane can help with balance, especially in inclement weather.
###
About Henry Ford Health System
Founded in 1915 by Henry Ford himself, Henry Ford Health System is a non-profit, integrated health system committed to improving people's lives through excellence in the science and art of healthcare and healing. Henry Ford Health System includes six hospitals including Henry Ford Hospital in Detroit; Henry Ford Macomb Hospitals; Henry Ford Wyandotte Hospital; Henry Ford West Bloomfield Hospital; Henry Ford Allegiance in Jackson, MI; and Henry Ford Kingswood Hospital – an inpatient psychiatric hospital.
Henry Ford Health System also includes Henry Ford Medical Group: Henry Ford Physician Network; more than 250 outpatient facilities; Henry Ford Pharmacy; Henry Ford OptimEyes; and other healthcare services. Our not-for-profit health plan, Health Alliance Plan – HAP – provides health coverage for more than 540,000 people.
As one of the nation's leading academic medical centers, Henry Ford Health System trains more than 3,000 medical students, residents, and fellows annually in more than 50 accredited programs, and has trained nearly 40% of the state's physicians. Our dedication to education and research is supported by nearly $100 million in annual grants from the National Institutes of Health and other public and private foundations.
Henry Ford Health System employs more than 33,000 people, including more than 1,600 physicians, more than 6,600 nurses and 5,000 allied health professionals. For more information, go to henryford.com.
###
MEDIA CONTACT: Sal Giacona / sgiacon1@hfhs.org / 313-421-9108